ungleich goes to Bern, the capital of Switzerland! Because Bern is pretty and friendly. Because Bern has cool flags with bears. Because Bern has iconic red trams.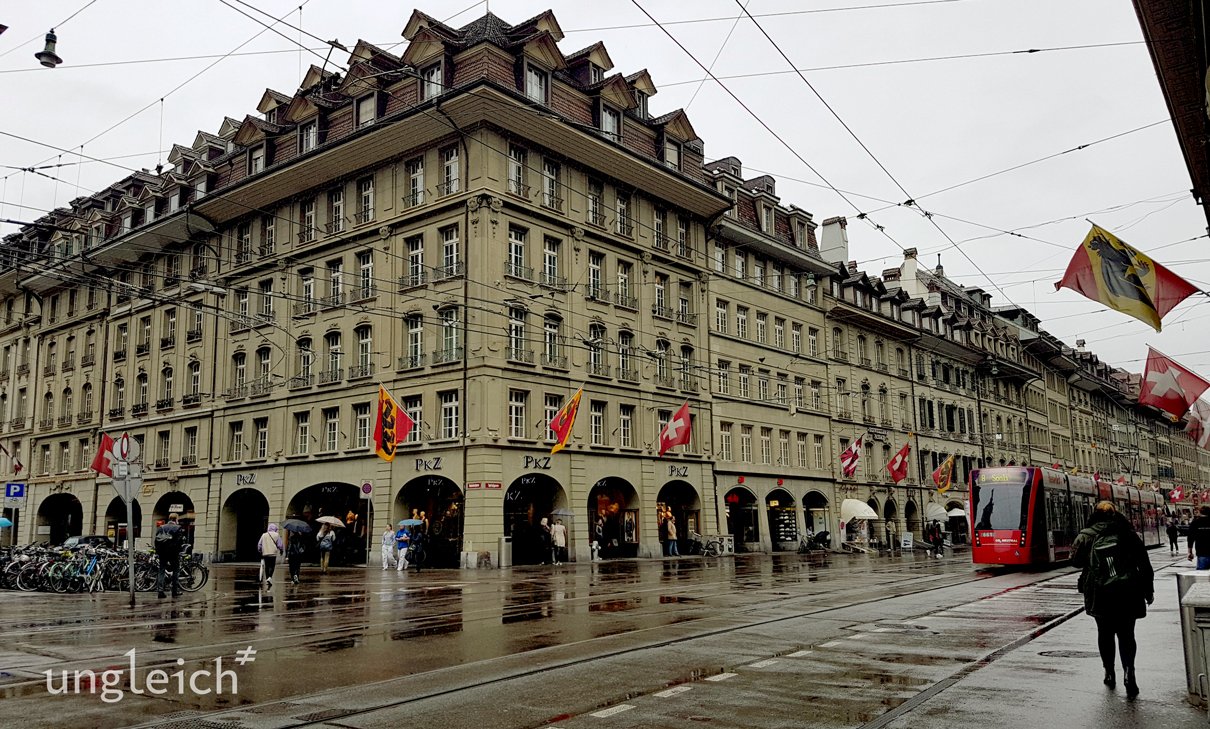 And because we participated in the 35th SwiNOG(Swiss Network Operators Group). Yeeahh!

This is not the first time we went to SwiNOG of course, we were there at SwiNOG #34 as well which happened last October. Our CEO, Nico Schottelius gave a talk introducing "IPv6 first in Data Center Light" which was very well received. For those who didn't make it last time and wonder what it was like, here's the video you can watch. Thank you SwiNOG for sharing this video!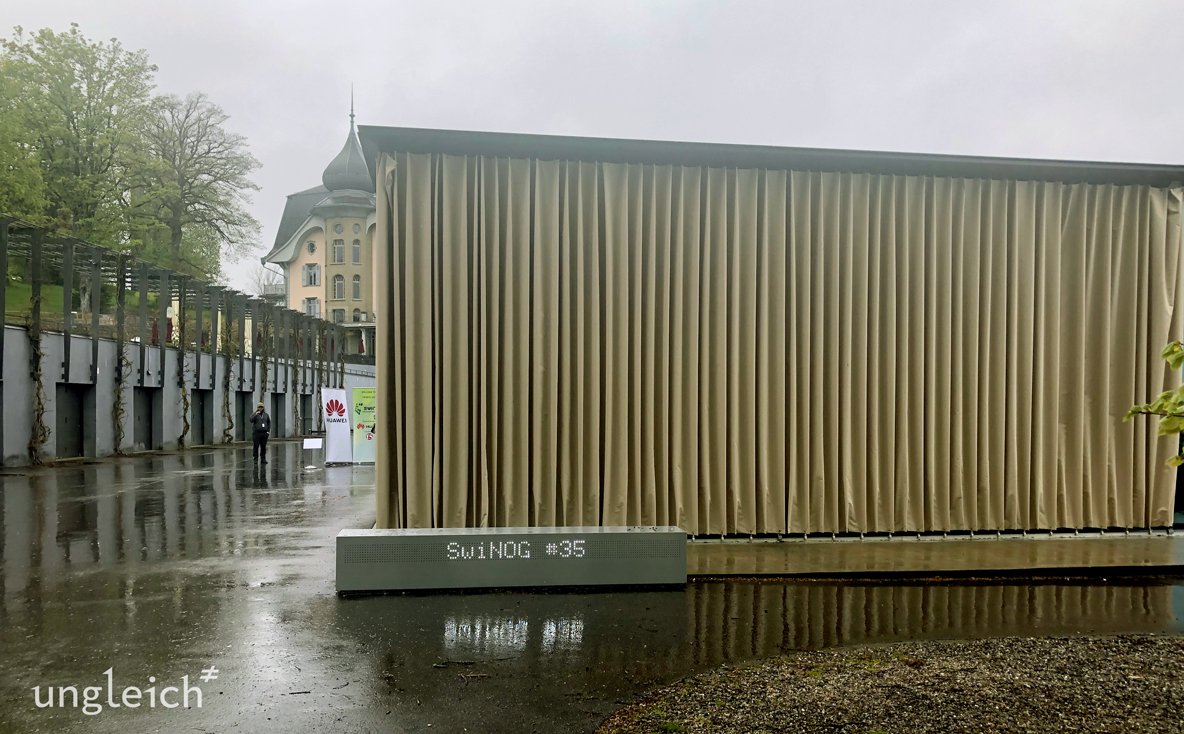 SwiNOG #35 started with gentle spring rain. This time at SwiNOG #35 we brought our favorite subject, IPv6. If you've been reading our blog, chances are that you already know that we talk about IPv6 as much as we can with any given chance. And SwiNOG participants are probably among the best people to share our IPv6 passion with.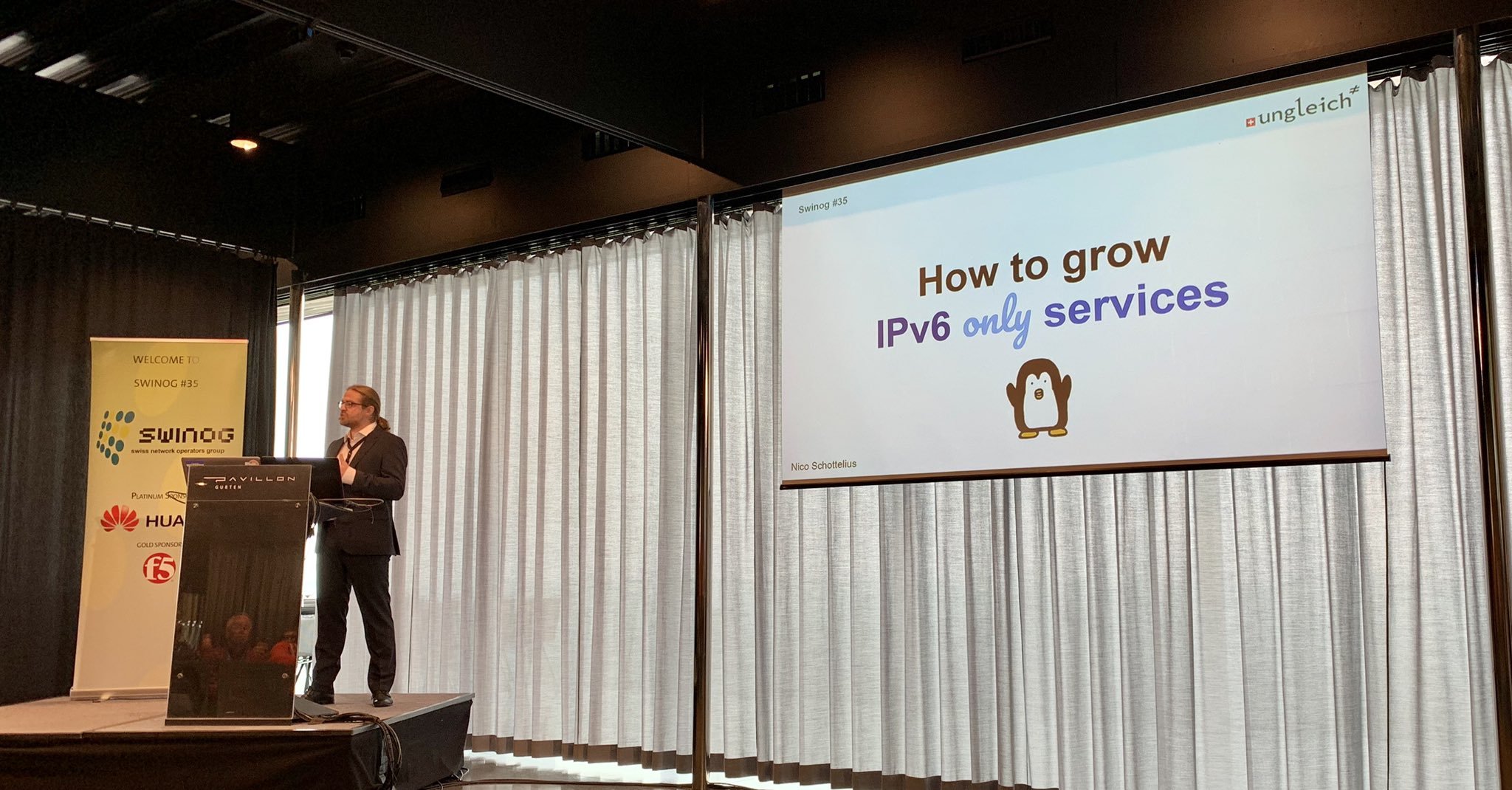 Photo: courtesy of Urs Müller
For those who missed coming to Bern for SwiNOG #35, the full presentation video by Nico will be shared by the awesome SwiNOG team in a bit, in the meantime we share some of the highlights as photos here. 
"IPv6 is like a democracy. If you don't participate, you will be excluded."
(Related post in our blog: No IPv6, no power.)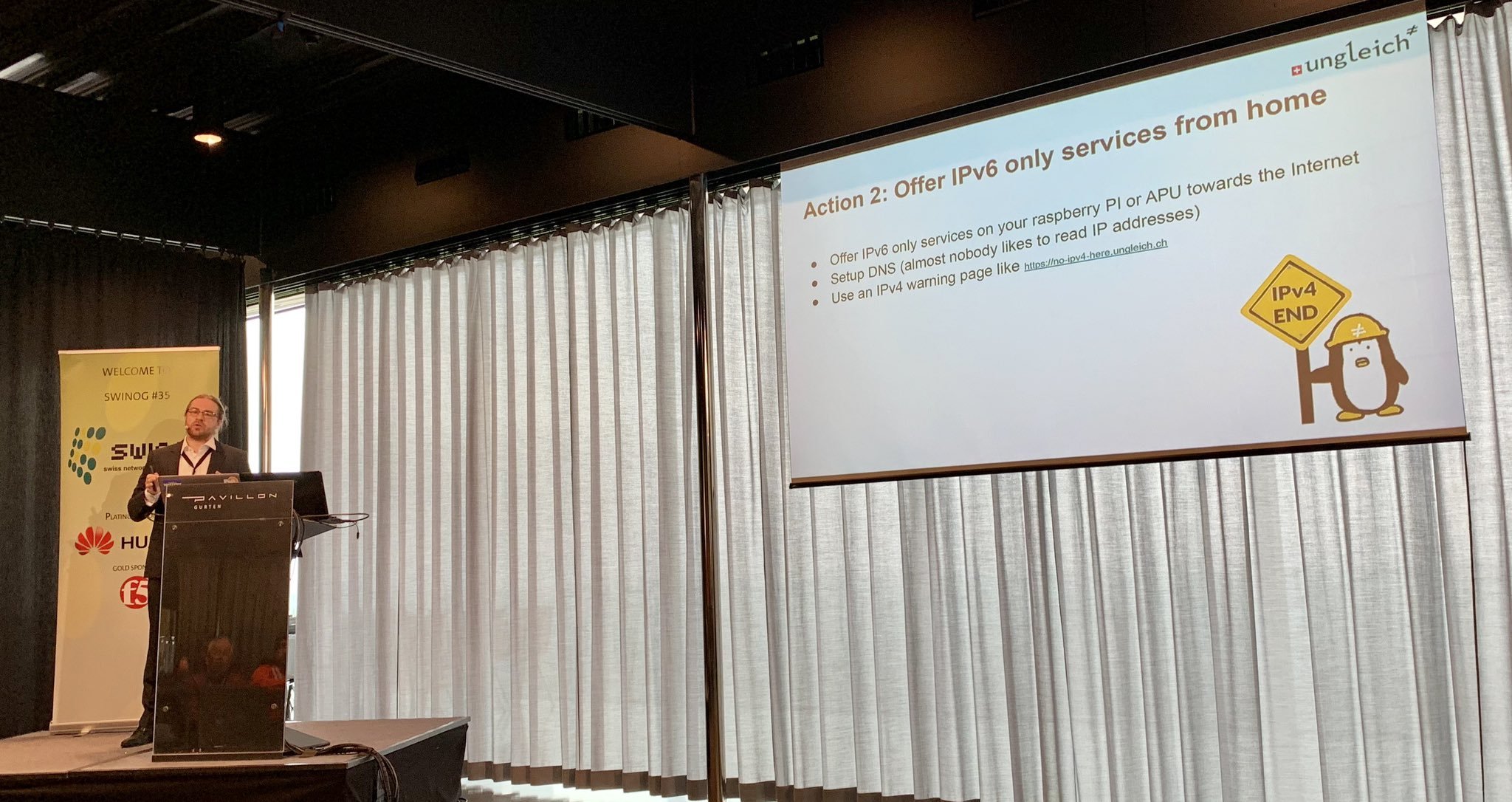 Photo: courtesy of Urs Müller
no-ipv4-here.ungleich.ch (you definitely want to click this link!)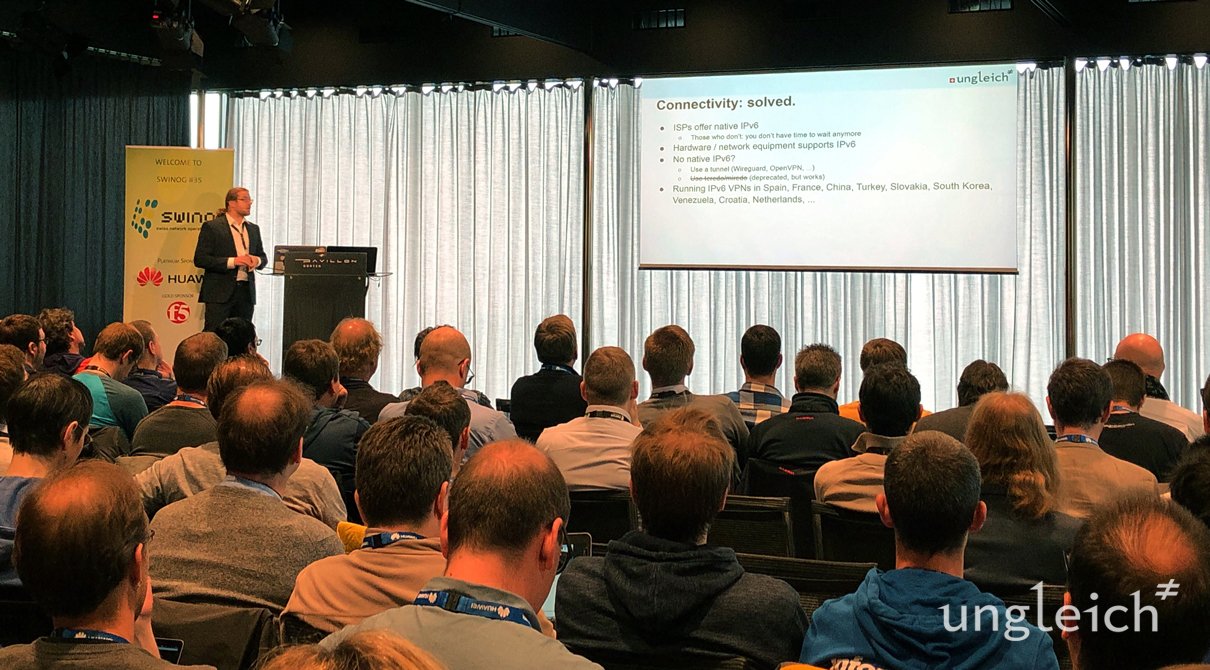 "Our IPv6 VPN is running everywhere in the world." (Read our related blog post: "Bringing IPv6 to Barcelona")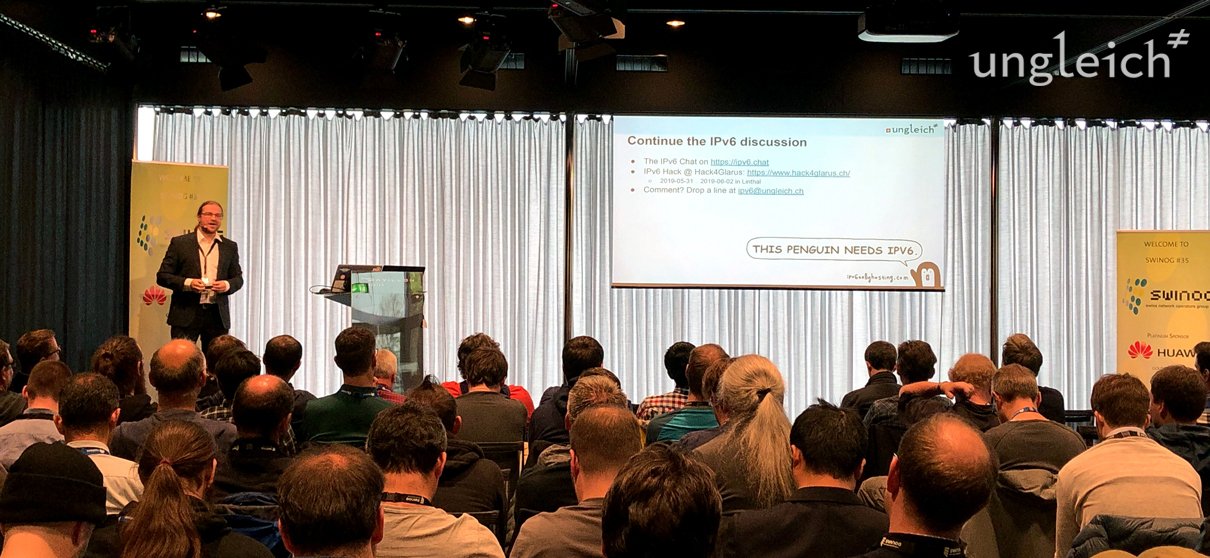 "Everybody can contribute to IPv6 growth today."
The full presentation list of SwiNOG #35 can be found here, and when you click on the title you can view each slide as well, very handy for those who want to revisit the interesting presentations, or those who want to check out the SwiNOG #35 remotely. 
We at ungleich were delighted to meet and interact with great people at SwiNOG, we are looking forward to seeing you all again at coming fall for SwiNOG #36. Until then, we invite you to join IPv6.chat for talking about everything related to IPv6, it is open for everybody, or to come to our upcoming Hack4Glarus. And our brand-new IPv6.blog is also waiting for a new contributor who wants to share the IPv6 passion. We are very excited to see the growing number of people at our IPv6 platforms - just like the presentation Nico did today, we can move things forward together.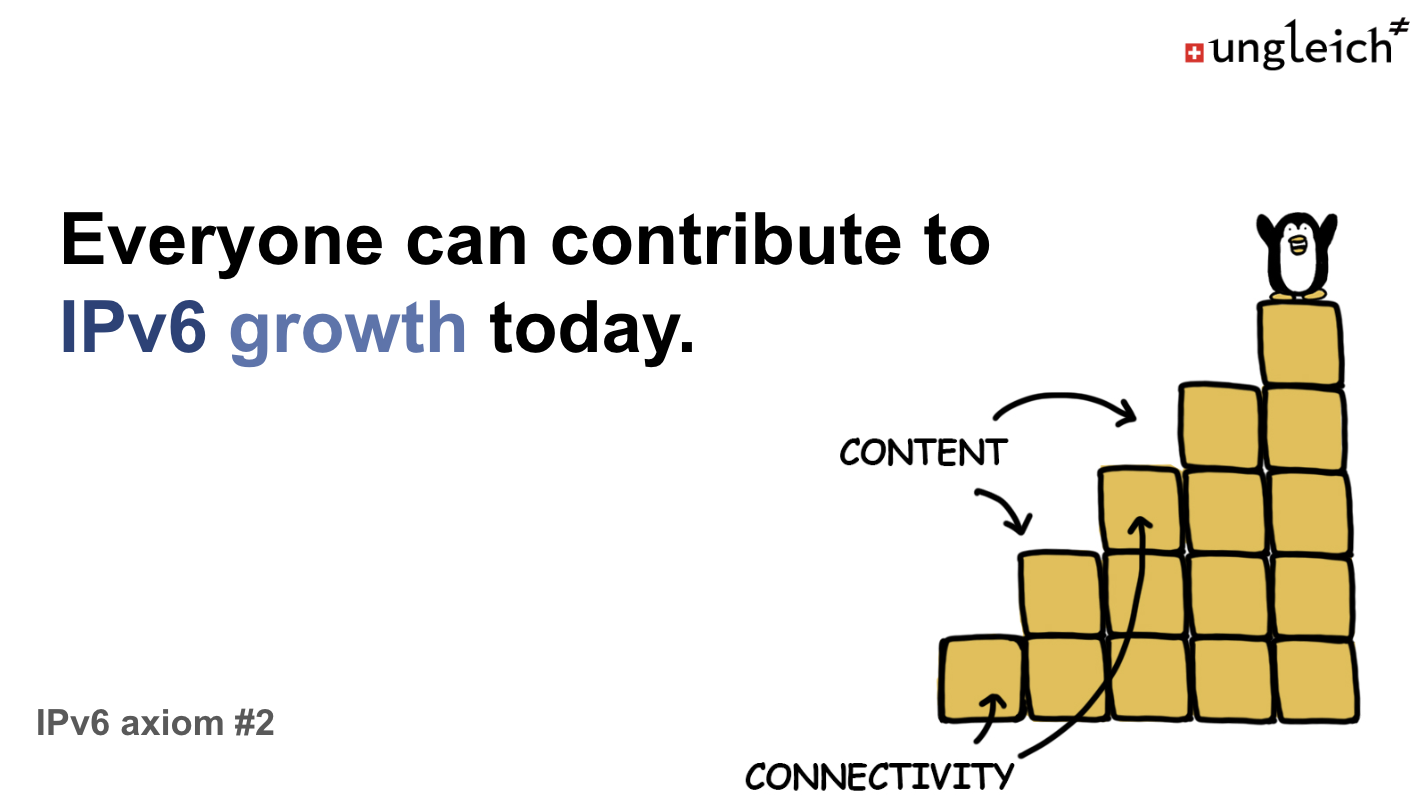 Many thanks to SwiNOG team for organizing a great meeting. We'll be back with another blog post very soon, so stay tuned - a hint: it will be about IPv6. ;) See you all soon!