The first weekend of April! Team ungleich has been excited for weeks for this time to come. Because we have been really looking forward to participating in the first-ever Devuan conference, in Amsterdam!
(Devuan is the linux distribution without systemd, and if you're new to the subject you can quickly check our blog post on the importance of Devuan.)
On the day of our departure, our home, Switzerland, had freak weather: although we're in April and had been really thinking that the spring had finally come, we faced an impressive snow blizzard. The kind of snow we'd normally see in mid-January, the kind of snow that piles up until you can't see the road anymore! So we enjoyed a bit of dramatic weather change when we left Glarus and arrived in Amsterdam. No snow of course and just nice and vibrant sunlight shining through! 
From this,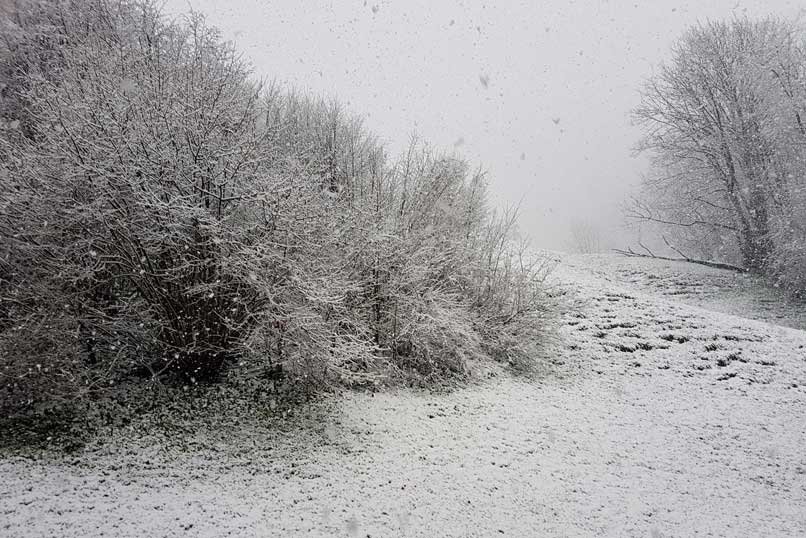 to this!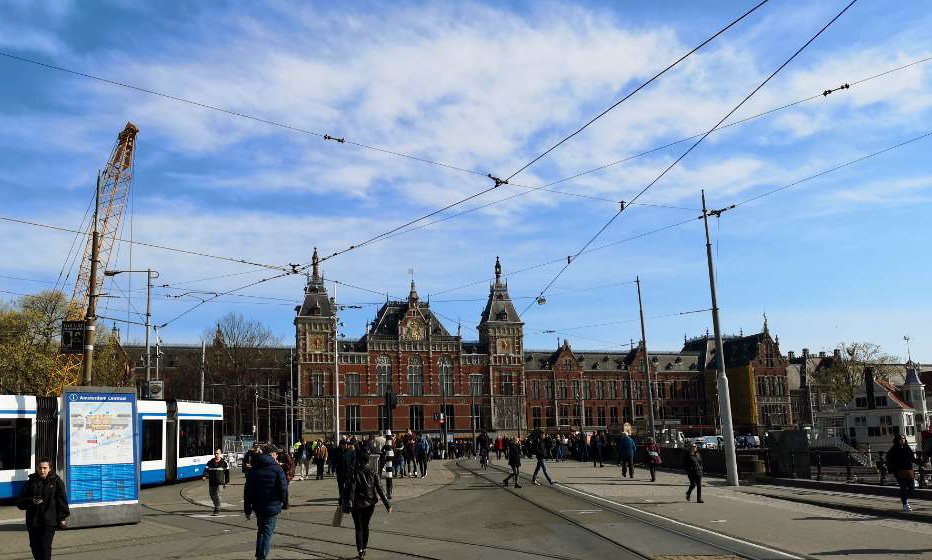 This change of weather was particularly great because it allowed our team to wear the special penguin t-shirt we prepared just for the occasion!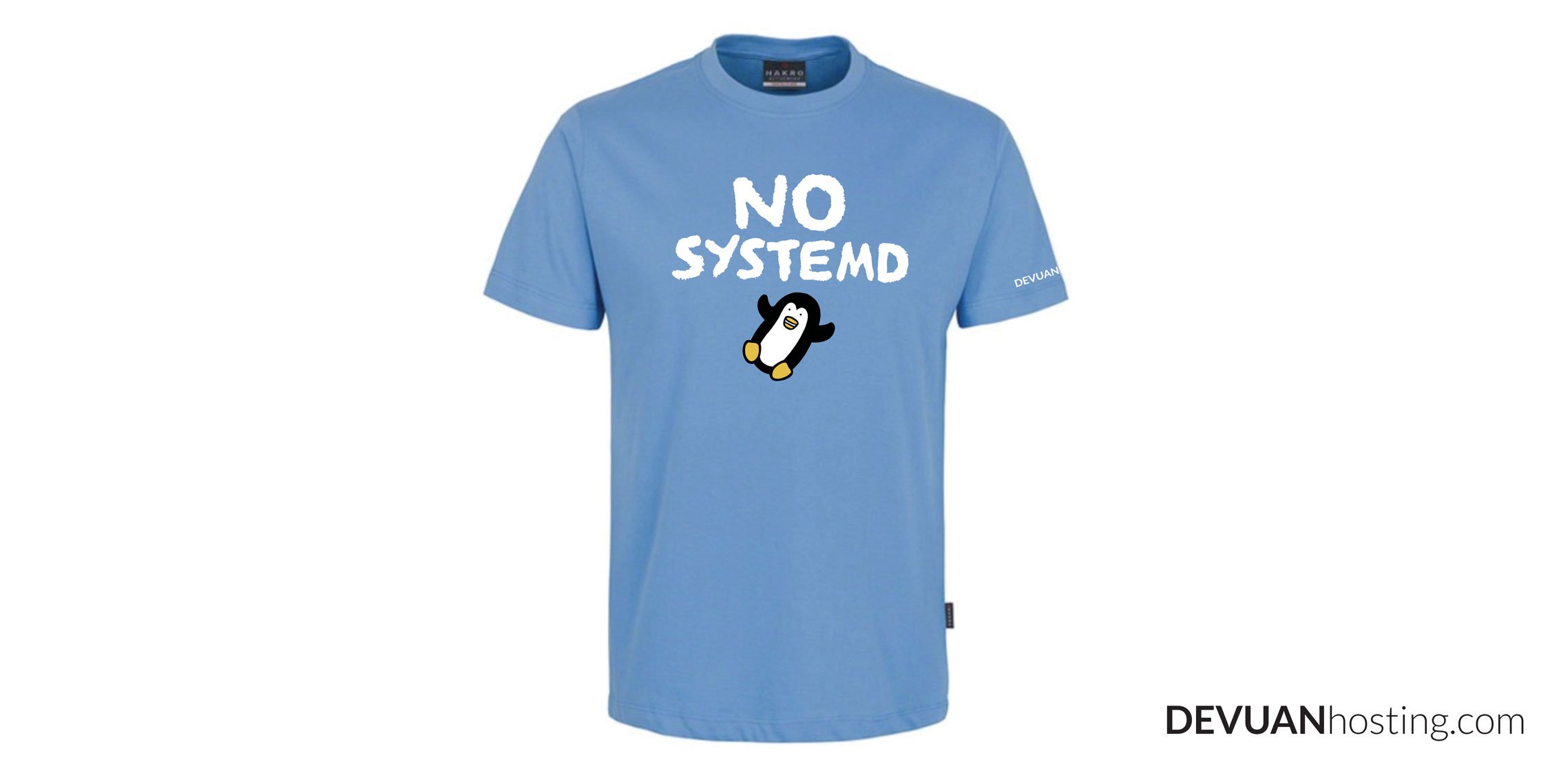 That's right! We absolutely wanted to go to the first-ever Devuan conference with the special Devuan goodies! We specially designed the "No Systemd" penguin t-shirts to wear for the occasion, and also printed limited edition postcards, to be given out to our fellow Devuan ambassadors. :D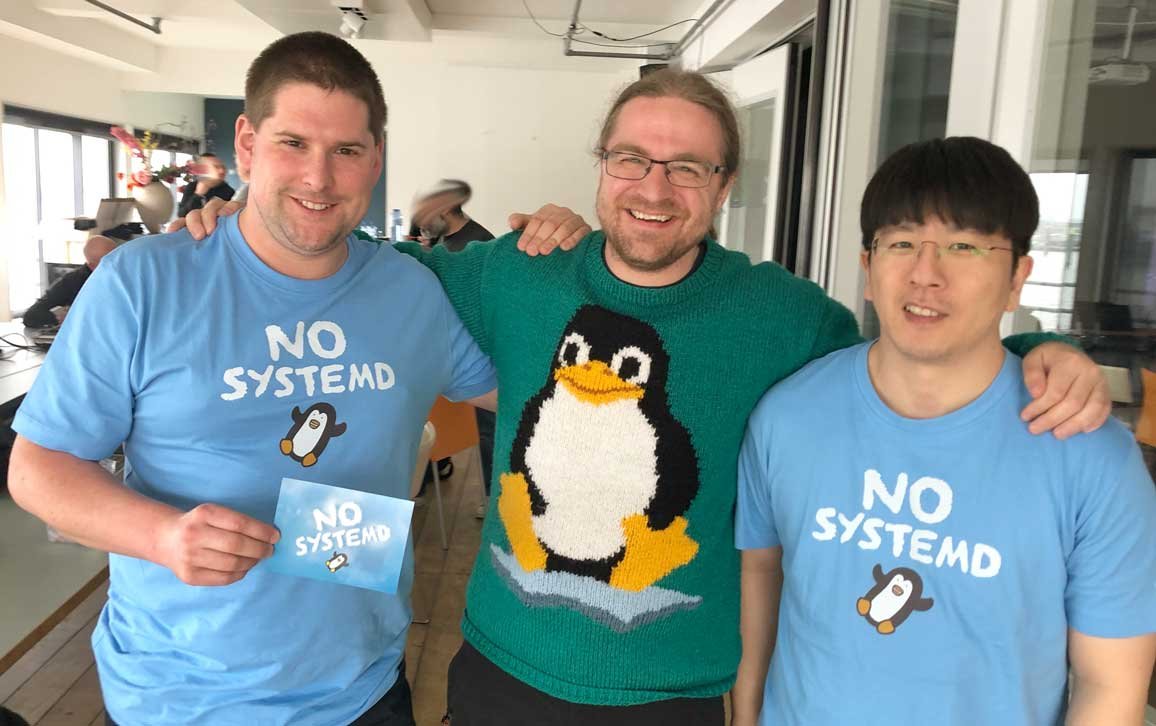 And, this is how our postcards look up-close: these penguins will fly all around the world, just like how we want Devuan to be spread all over the world!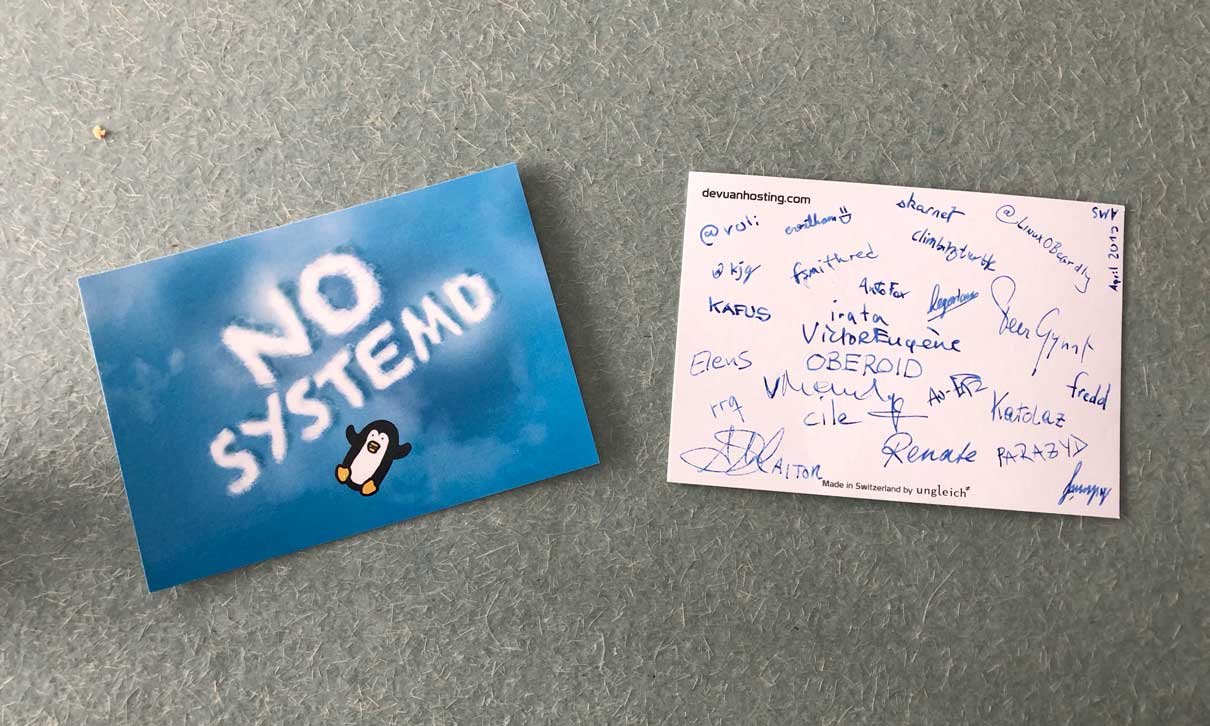 The first week of April also happens to be the 1-year anniversary of our Devuanhosting.com, and we dedicate the whole week for another devuan week: whoever orders a Devuan VM from our websites, will get a free upgrade for RAM or CPU. Because we want to show our love for Devuan users around the world! :D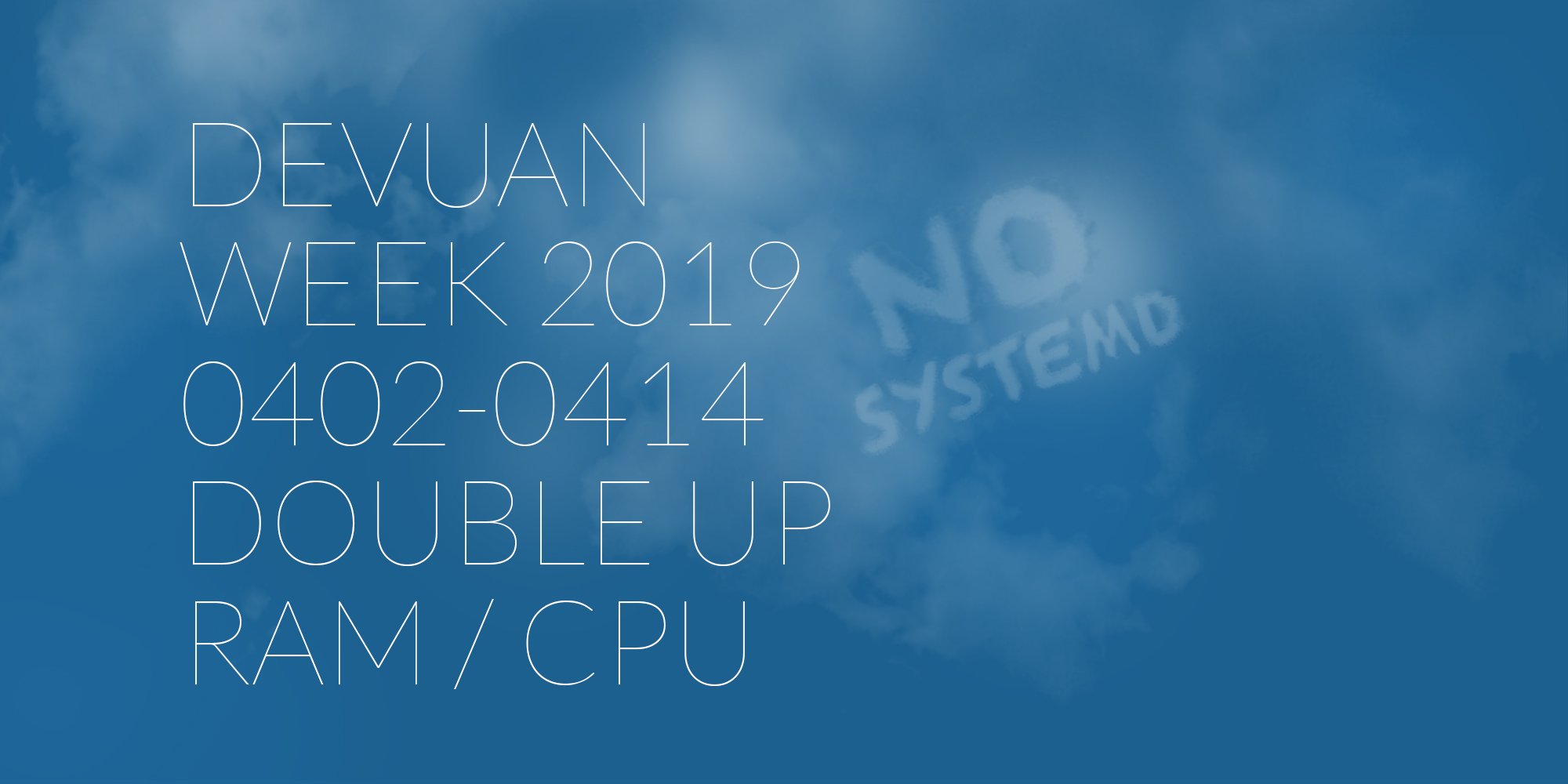 The organisers of the Devuan conference prepared a live stream of the event, so people who couldn't be at the venue could still benefit from all the awesome presentations. Our team ungleich who couldn't come to the event could also enjoy watching the live stream and feel the great atmosphere. Thank you, team Devuan!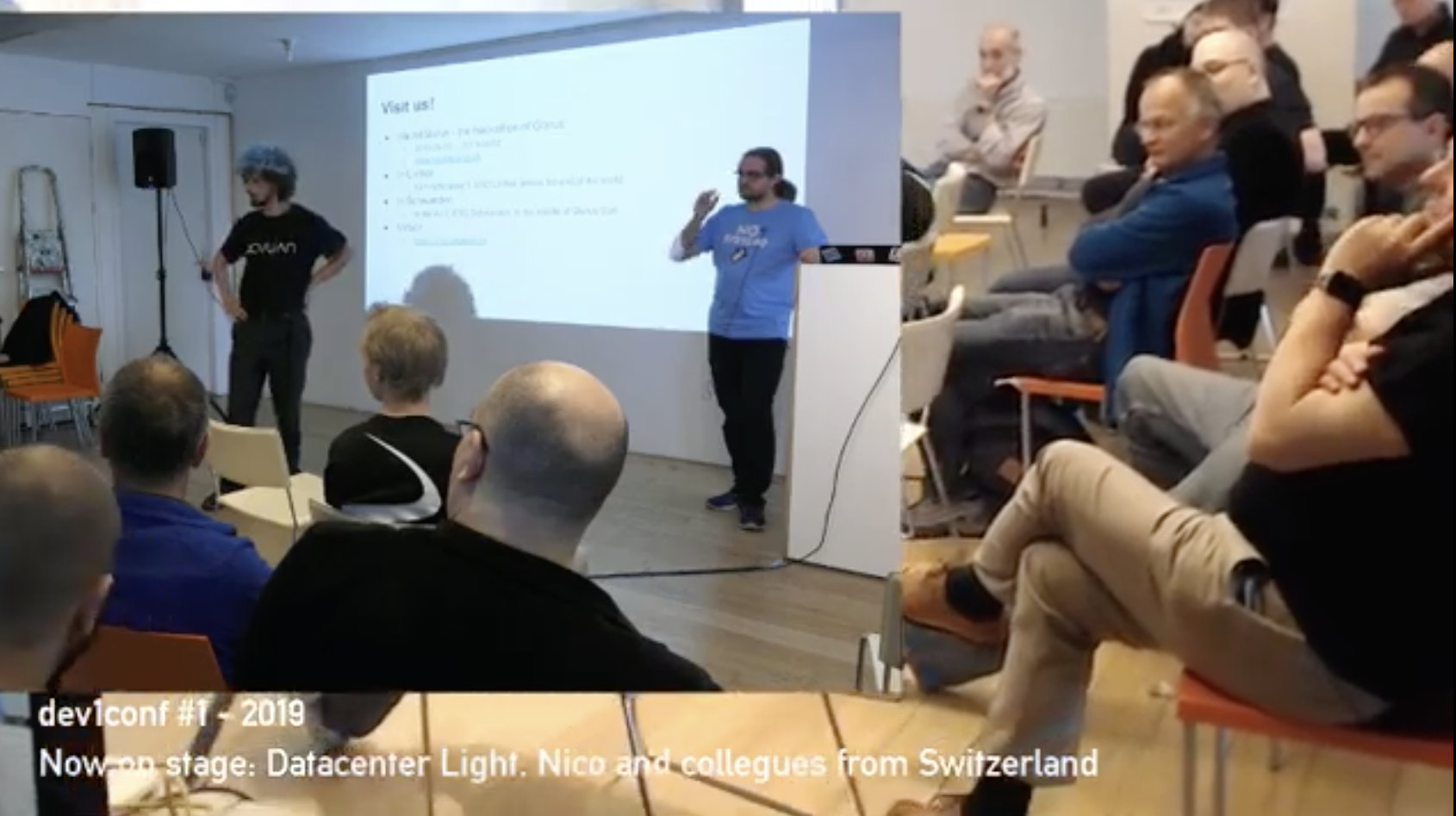 Our Nico gave a talk as well at the day 3, presenting our Data Center Light, a data center built with sustainability as a focus: it is built on renewable energy, IPv6, and of course Devuan. It was a great talk and stirred interesting discussions around, the audience asked thought-provoking questions during the Q&A section. We will shortly make the video of the speech available and put a link here.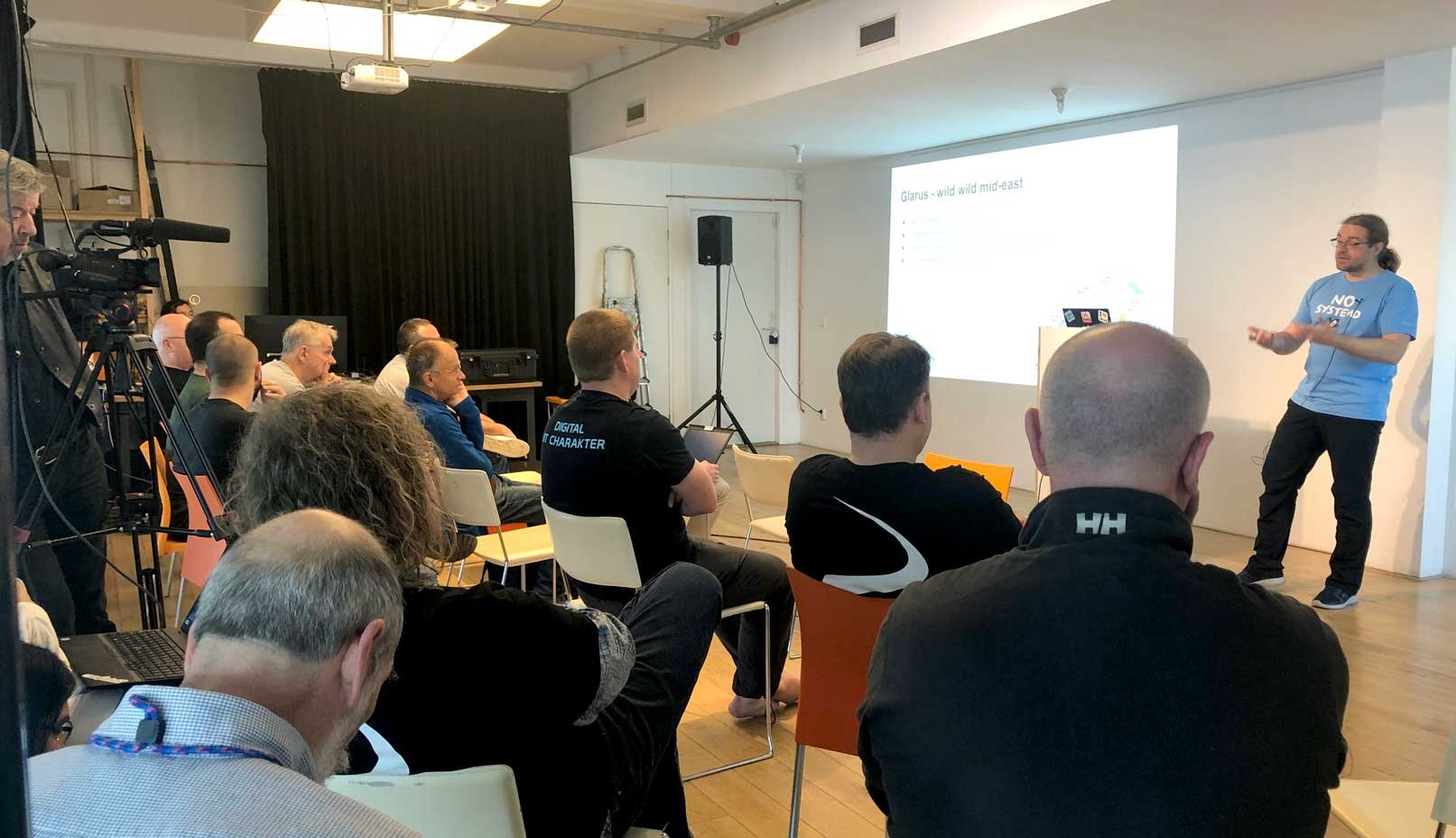 Not only shown during the Q&A of Nico's presentation on Data Center Light, but throughout the Devuan conference, what was extraordinary was that how people helped each other by questioning and answering constructively, with one distinct belief they share: the belief that freedom is ours to fight for, and we can build the things we need on our own.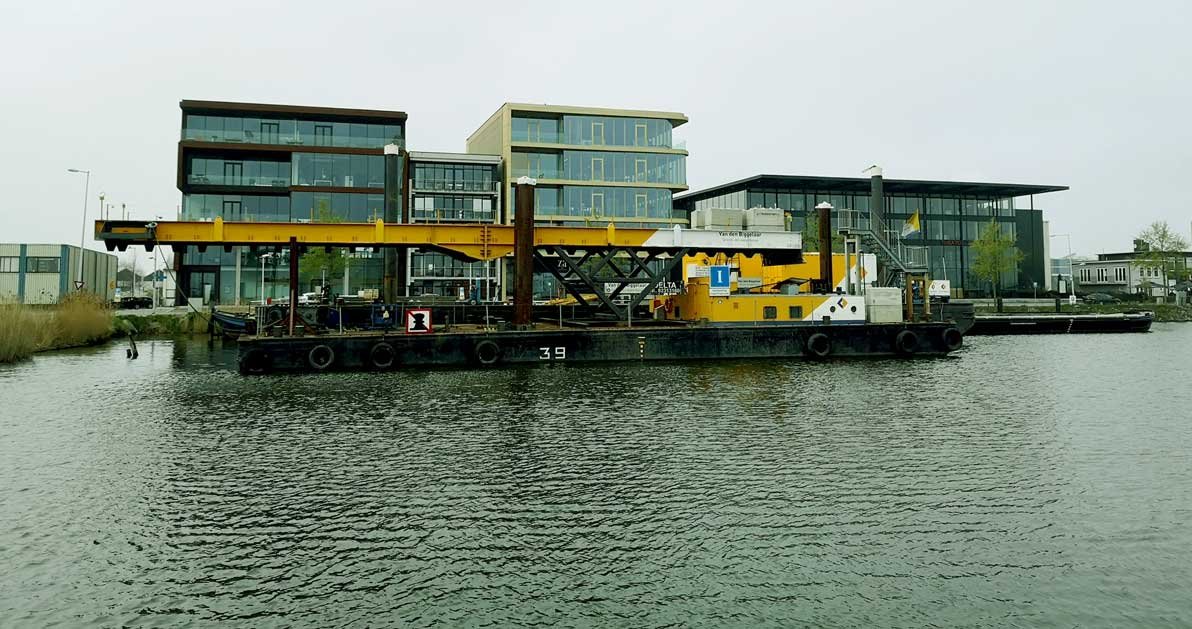 The conference happened at the water, of course. Where else?! We're in Amsterdam!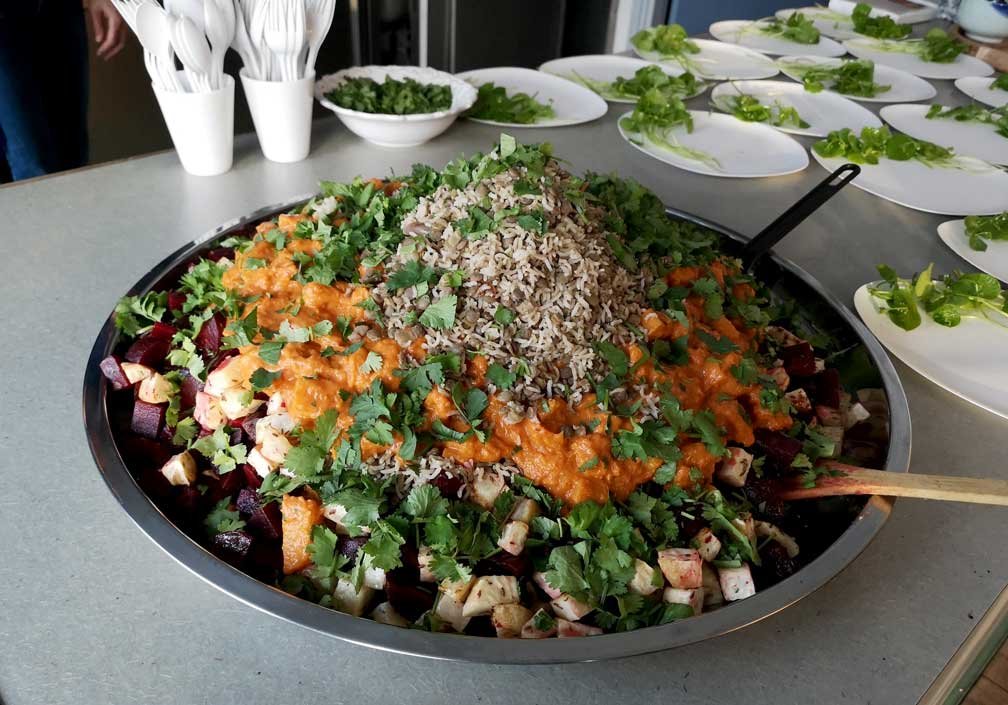 And we were served with nice vegetarian food...!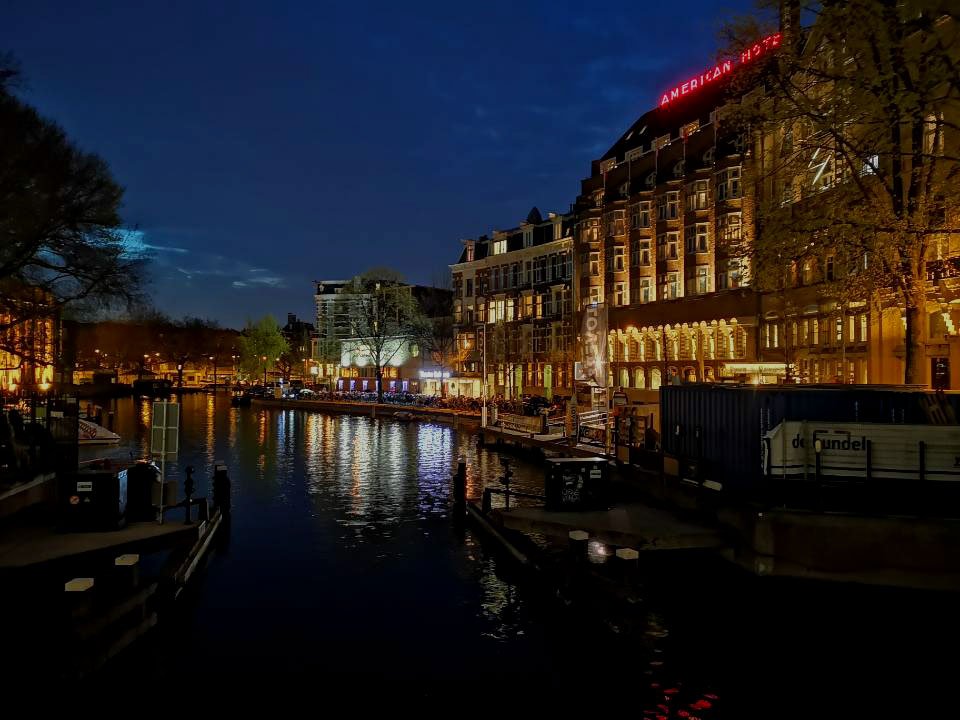 Team ungleich had a great time meeting the supporters and developers of Devuan, exchanging ideas with them, thinking together where to go and what to build next. The existence of Devuan itself is an inspiration for us, and we wish we were able to give back some of the inspiration back to the Devuan supporters who came to the conference and who watched the live stream, by showing what we do and what we build.
We had many ideas that popped up while discussing with the organisers of Devuan conference, one being, of course, hosting one of the next Devuan conferences here in Glarus, Switzerland. Wouldn't that be super cool? :D We at team ungleich know that we can provide an unforgettable Alpine experience to the Devuan supporters by our beautiful setting here. ;)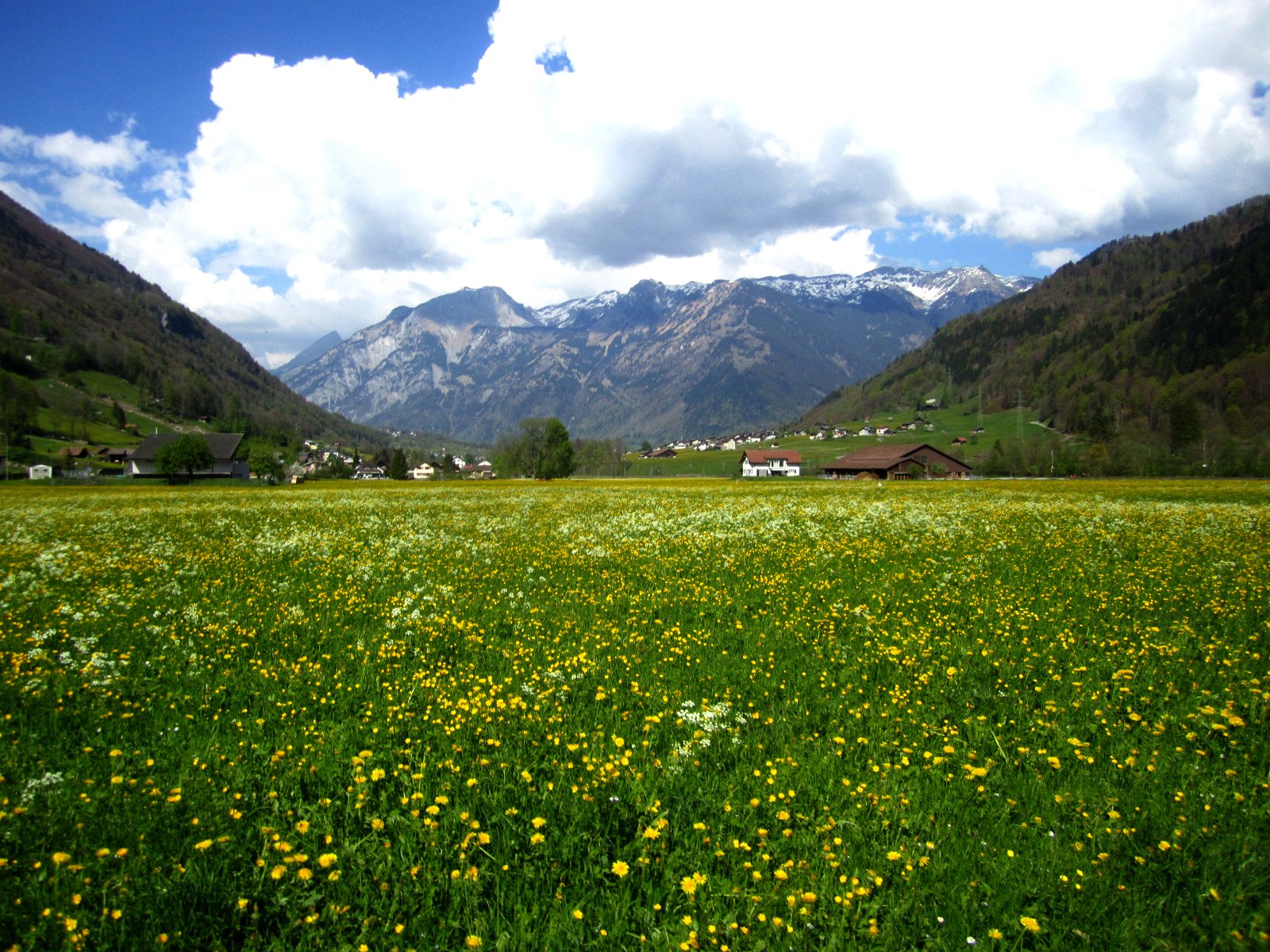 We truly enjoyed our time at Amsterdam and Devuan conference. Many thanks to the conference organisers for their hard work, and people who came from far or near and made the event so great. If you have been to Devuan conference, remember all of you are heartily invited to our next Hack4Glarus - at which we will certainly open up Devuan track again. Looking forward to seeing you all again!