So here we are, Hack4Glarus 4th time around. The first hackathon we did it in winter 2017. We put our Club Mate on a table outside the window of our hacking hall, because outside was colder than in the fridge. Really cool people came to our data center and we drank frozen Mate together, and hacked away. Through the day and through the night we talked, thought, were inspired and we became friends.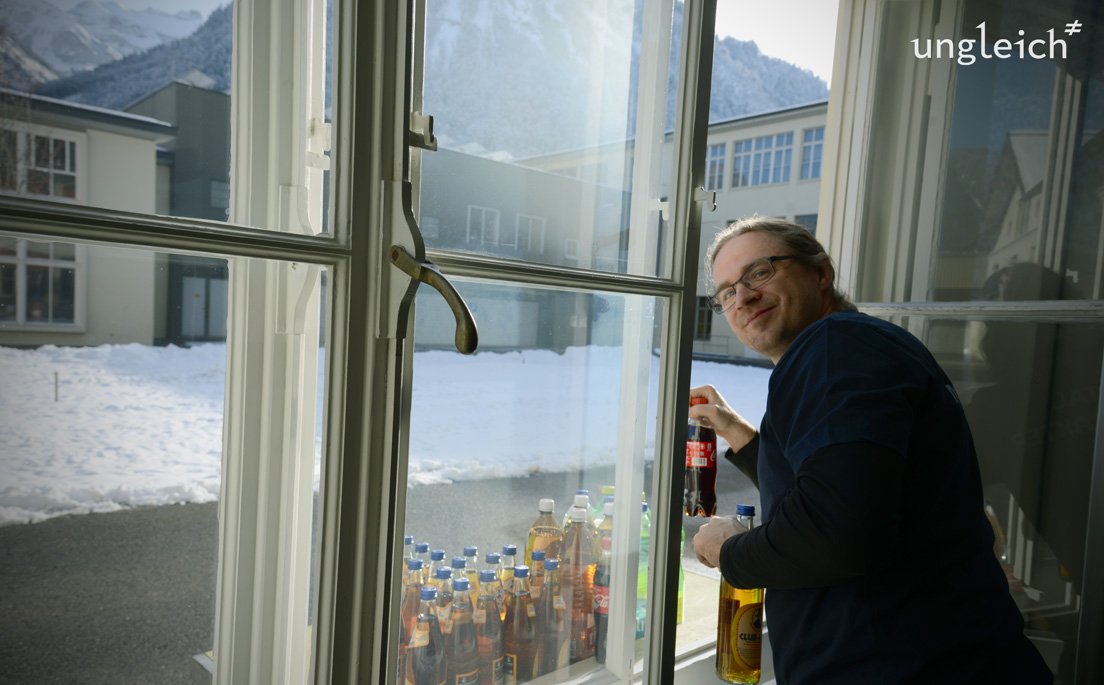 What's it like to host a hackathon twice a year? It's exciting. It's exhausting. It's demanding. It's brilliant. It's magical. We're happy to see the previous participants coming back, we're delighted to meet new people joining.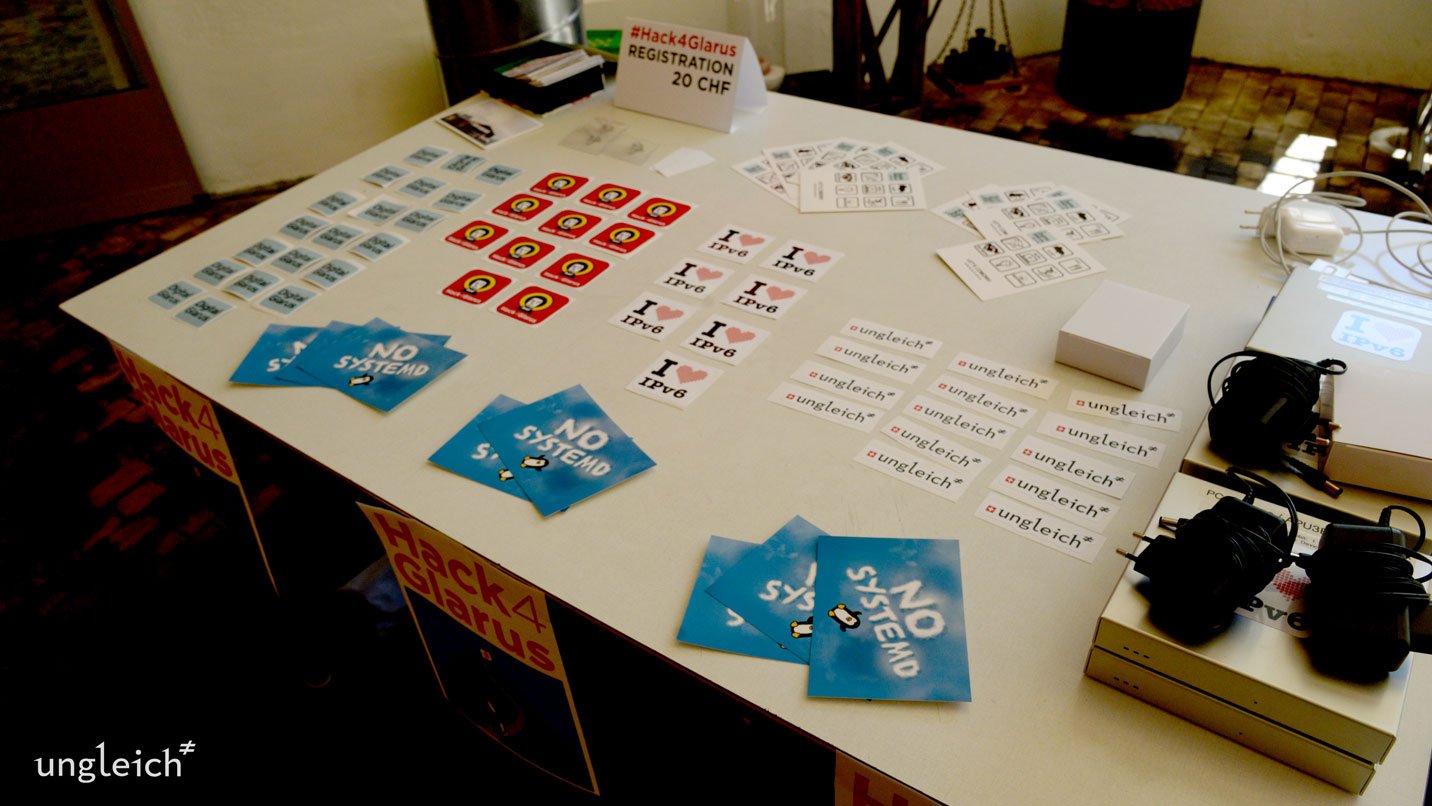 This time around we structured the hackathon to be more aligned to what we do at ungleich, compared to the previous editions where we opened up the topics more freely. By staying on track with what we do, our team ungleich is able to give better help and advise for the hacking projects, and can create a really interesting discussion where we can all learn together. It's completely fine to fail at what we hack, but we try together and help each other out. In the meantime this year's edition we officially opened up our non-tech track. This is our attempt of paying attention to what our participants have shown to us so far - we always had participants who came with little or no background in technology, or computer science, but wanted to join this great 42 hours of creativity and inspiration. 

So in a nutshell, the tech tracks became more defined, while we open our door to non-tech people. At each edition of #Hack4Glarus we have included fun "toys" for the hackers to play with: drones, antennas, switches... this time again we brought something really, really fun. A server rack.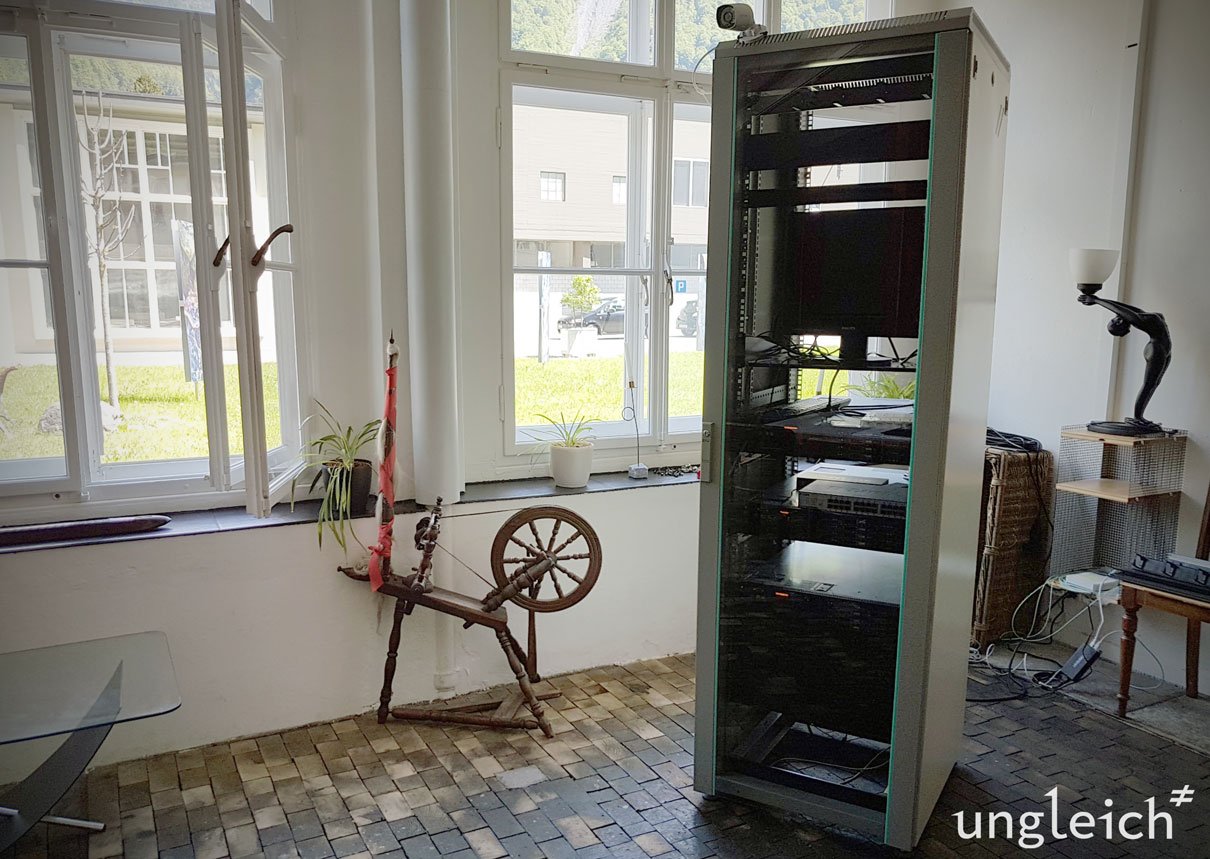 This server rack was a donation from the very generous local pharmacy in Schwanden, and this was a baby that grabbed all the attention at the hackathon. Put a server rack in the middle of a hackathon, everybody comes to check it out and play with it. And there's more: we had more fun "toys.": IPv6 APUs.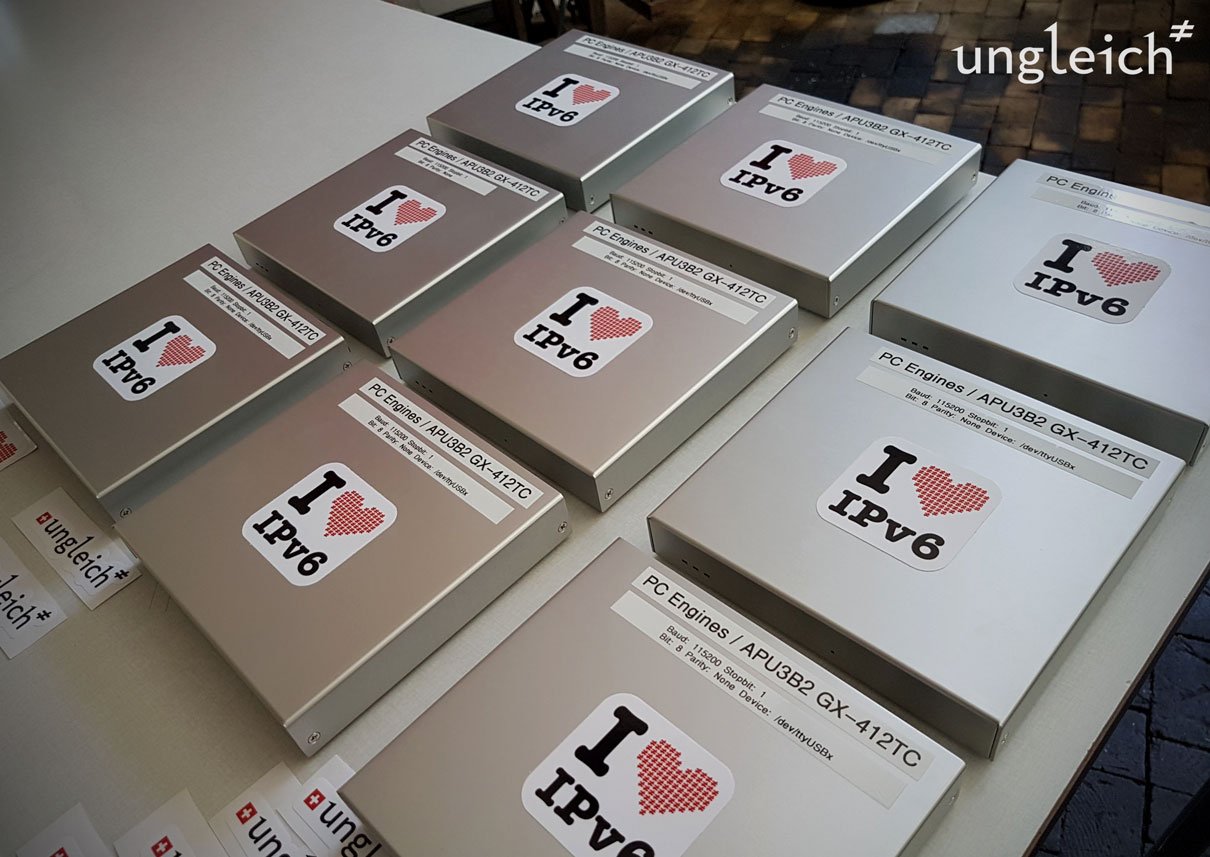 Maybe some of you have already seen this cool IPv6 box at our IPv6 shop - this little box has more IP addresses than all the stars in the universe. 
And, and, the special thing about this summer's Hack4Glarus: we designed a new t-shirt! And we love it! Check this out.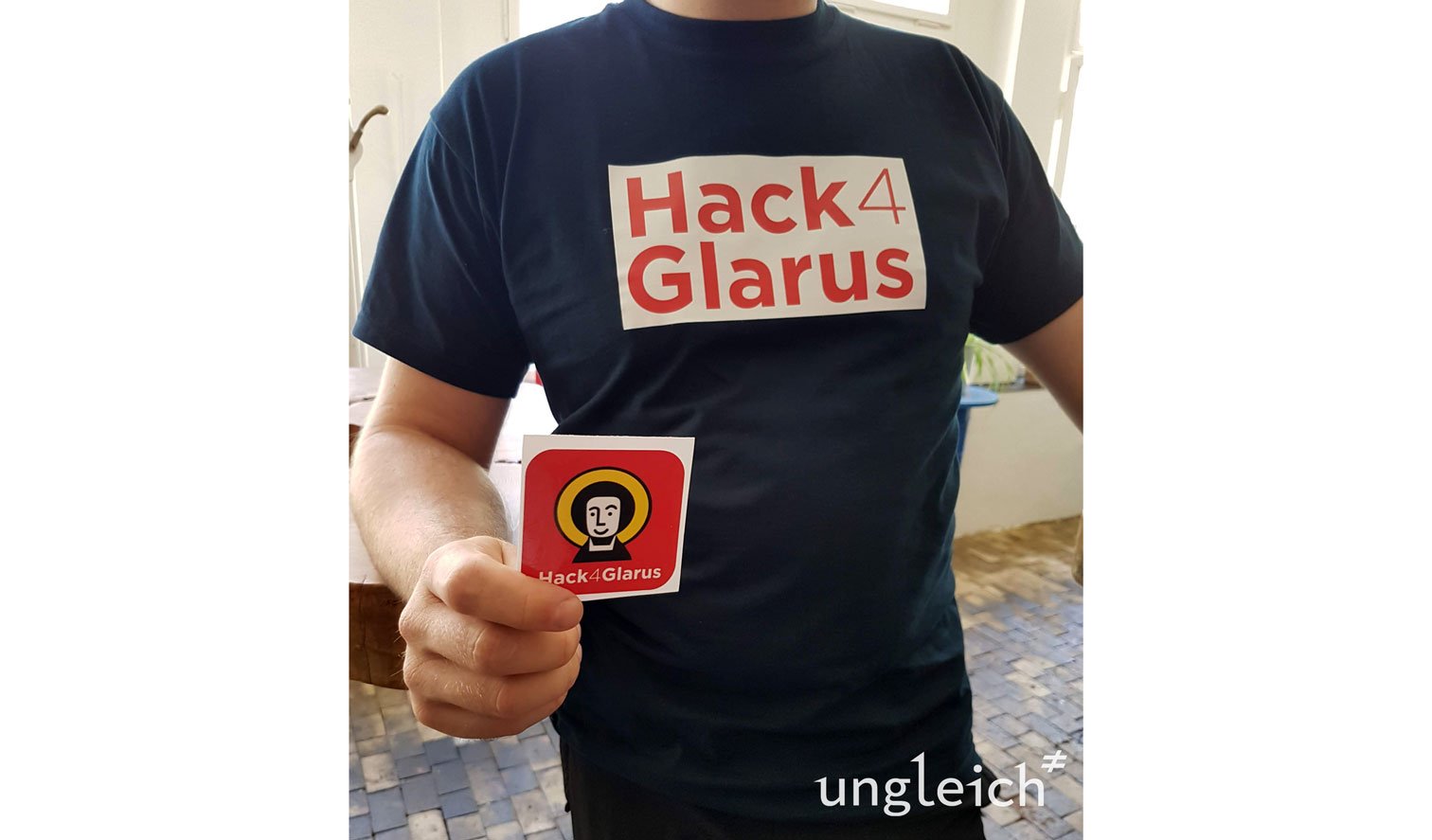 Hack4Glarus t-shirt + Hack4Glarus sticker
The list of projects worked on Hack4Glarus can be all checked here : this cool list includes creating OpenBSD image with OpenNebula contextualisation by Reyk, setting up an IPv6 only kubernetes clusters by xmj, creating a VMM API & creating a reference implementation by Evilham, creating vector tiles for OpenStreetMap by Michael and Manfred, Fixing OpenBSDs libm by Moritz, installing a Matrix server on IPv6 only by Axel, Packer+Vagrant for OpenBSD and IPv6-OpenBSD-router by doublep, installing OpenNebula on APU by Airat, Setting up Mikrotik by Jin-guk, and more. 
This year we had very a lively team from OpenBSD, and thanks to Reyk we are finally supporting OpenBSD VMs at Data Center Light and IPv6onlyhosting. At the moment of this blog writing, we're just going through some final tests before going live.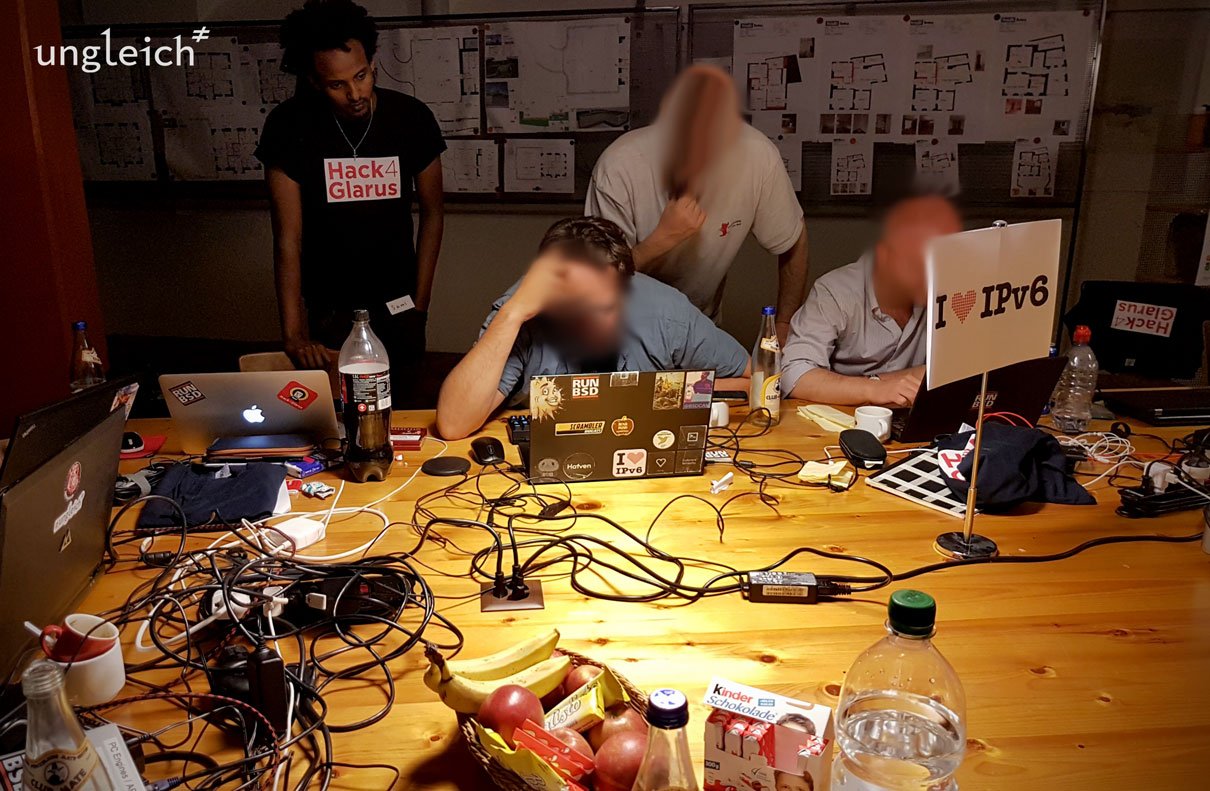 The demand for OpenBSD has been one of the most frequent requests we've received since the beginning of our data center. We are super excited to bring Puffy to our home in the Alps! We run our datacenter with 99.9% hydropower, this should be something to keep Puffy happy. Talking about OpenBSD, there was a special hacking topic requested by Nico to OpenBSD team, which was: "Create a new OpenBSD service: systemd" which was due to lack of time and motivation not realised during the hackathon.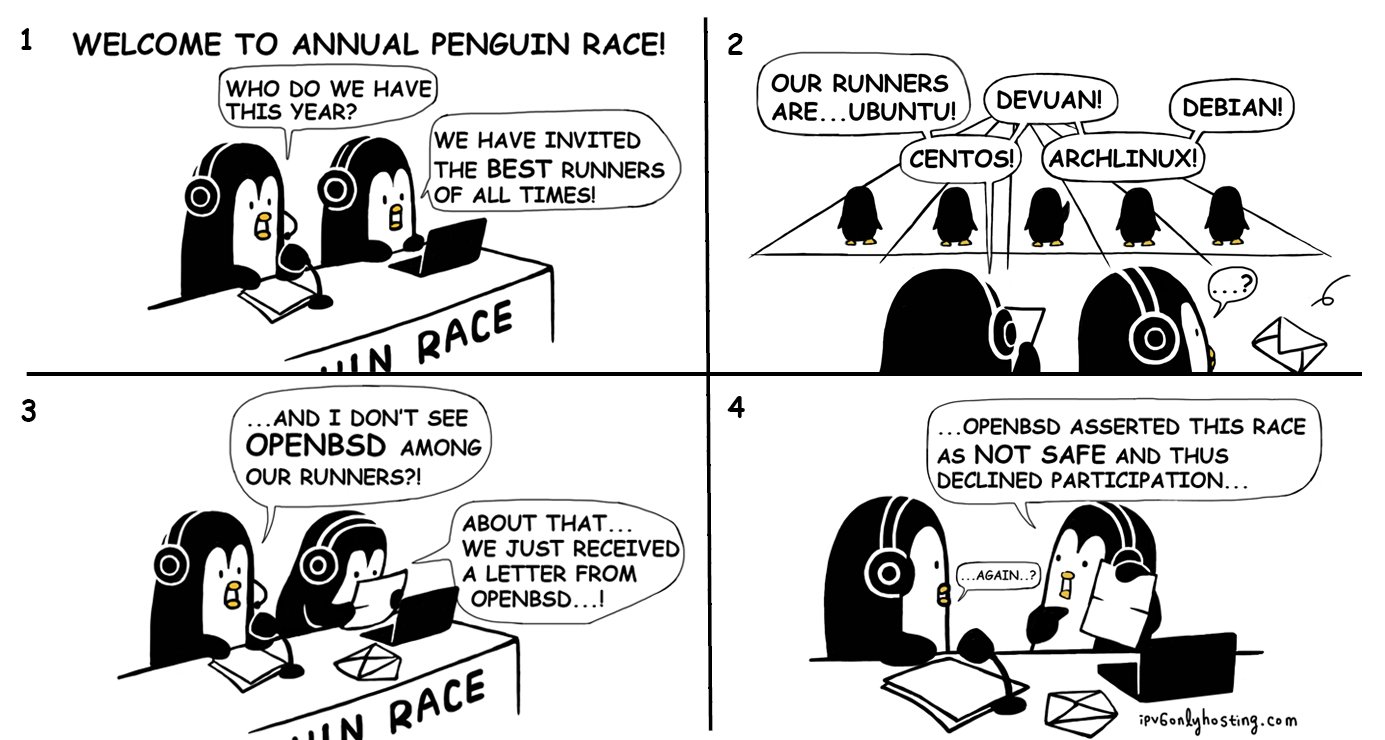 For a non-tech track we had a very interesting project by Kangkang, which was to our delight: "How to bring IPv6 geeks into DIgital Glarus." This convinced us even more- our Hack4Glarus is richer and more interesting with people with diverse backgrounds and interests! 
Here are some moments of Hack4Glarus as pictures. You might notice while looking at our photos, the weather couldn't have been better. It's as if our Hack4Glarus brought full-blown summer to Linthal!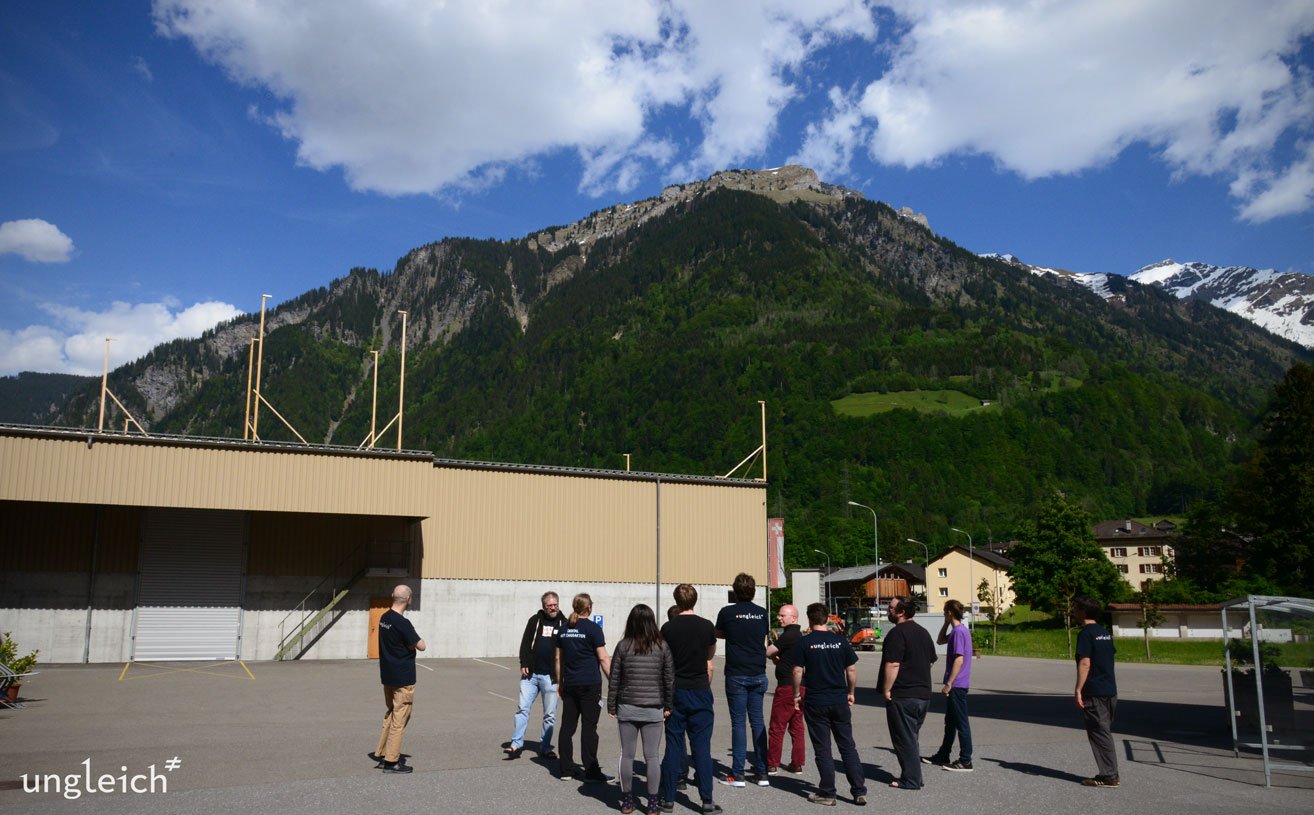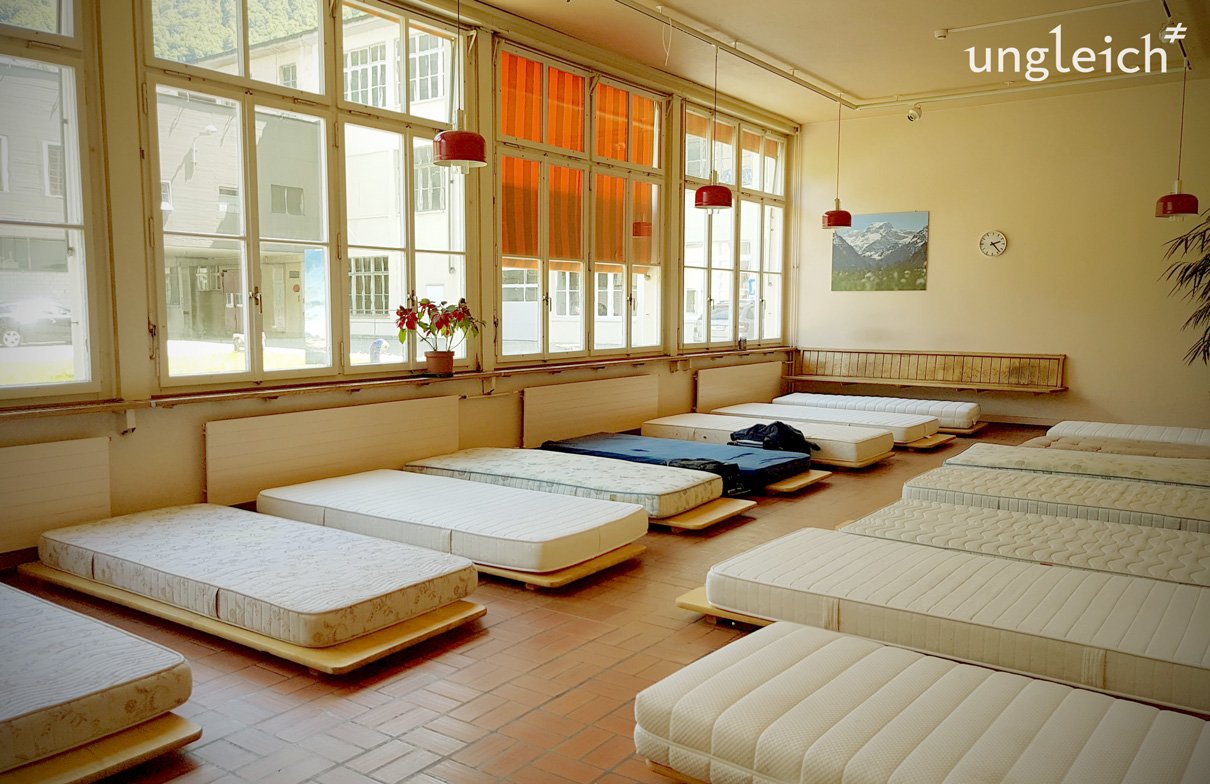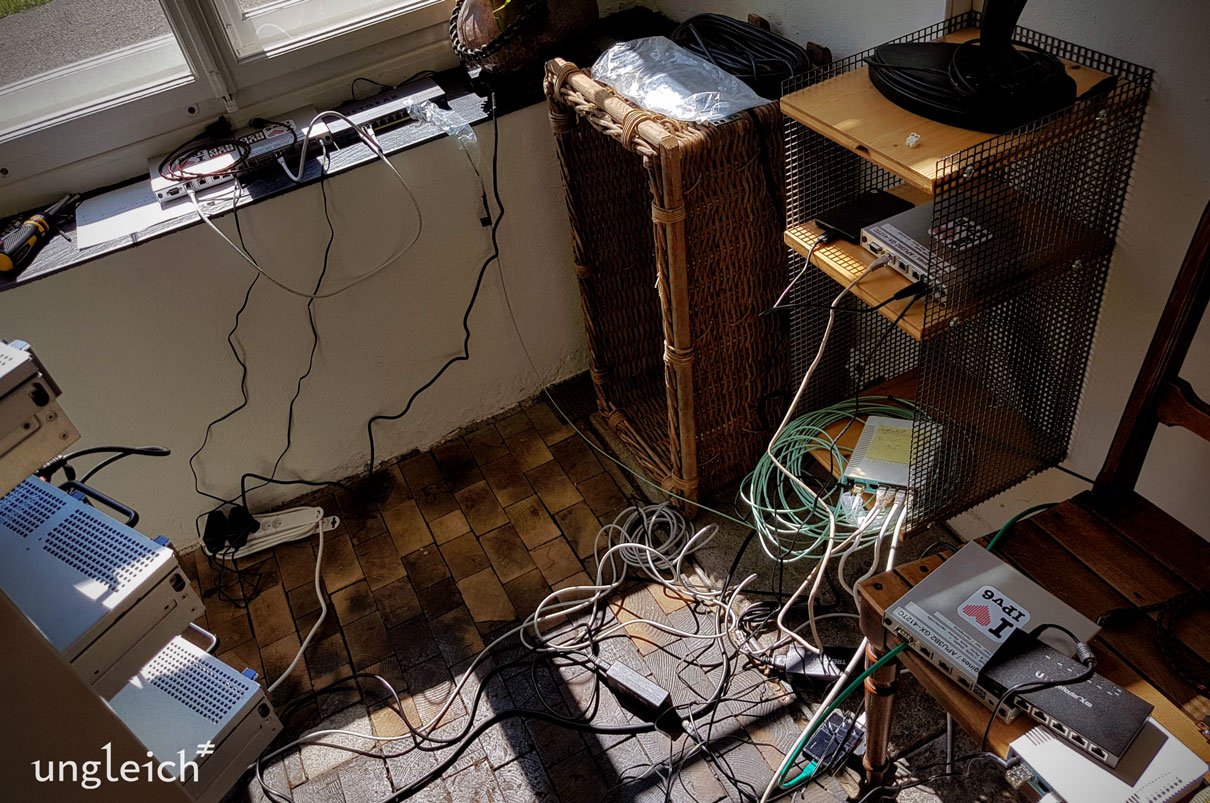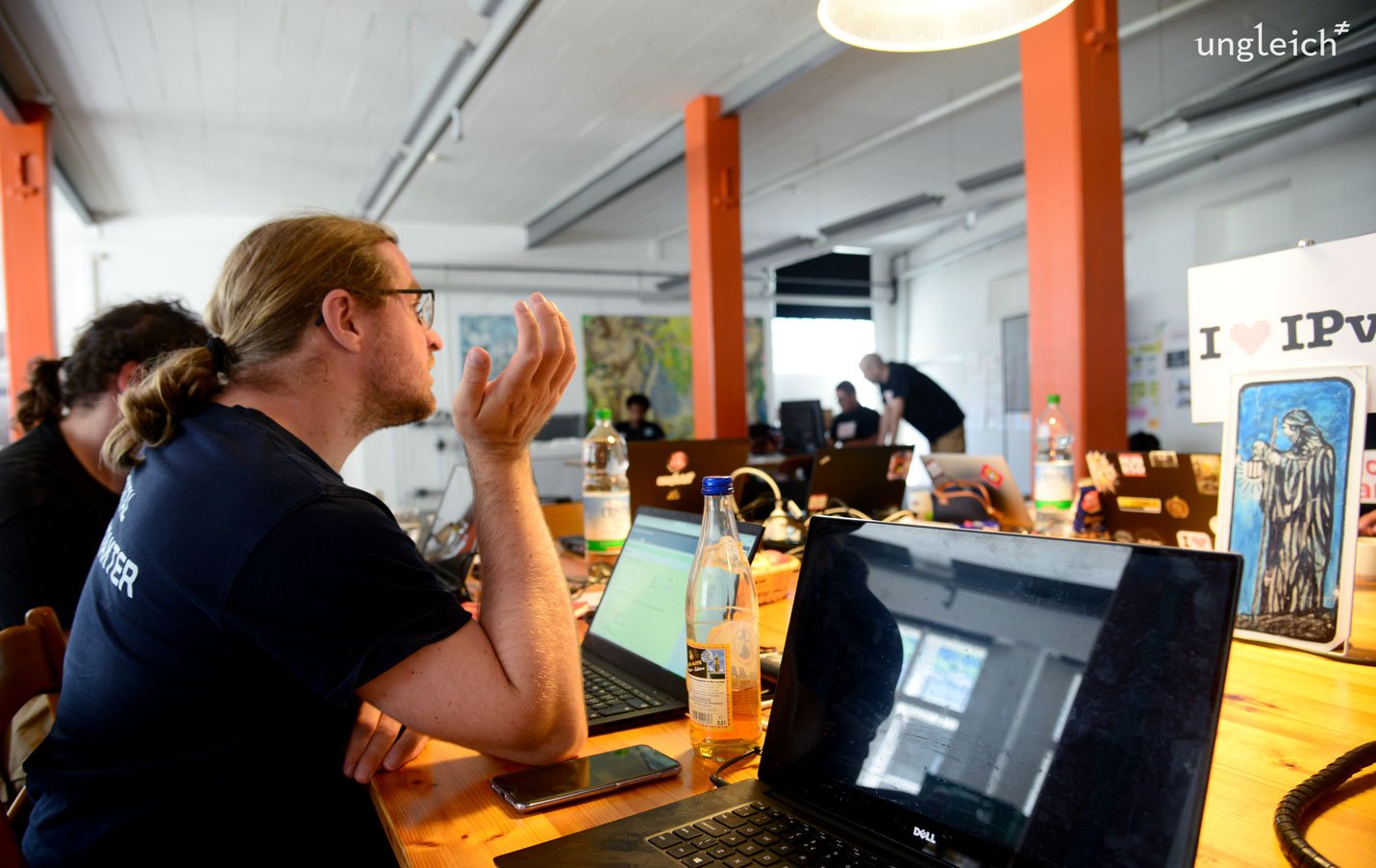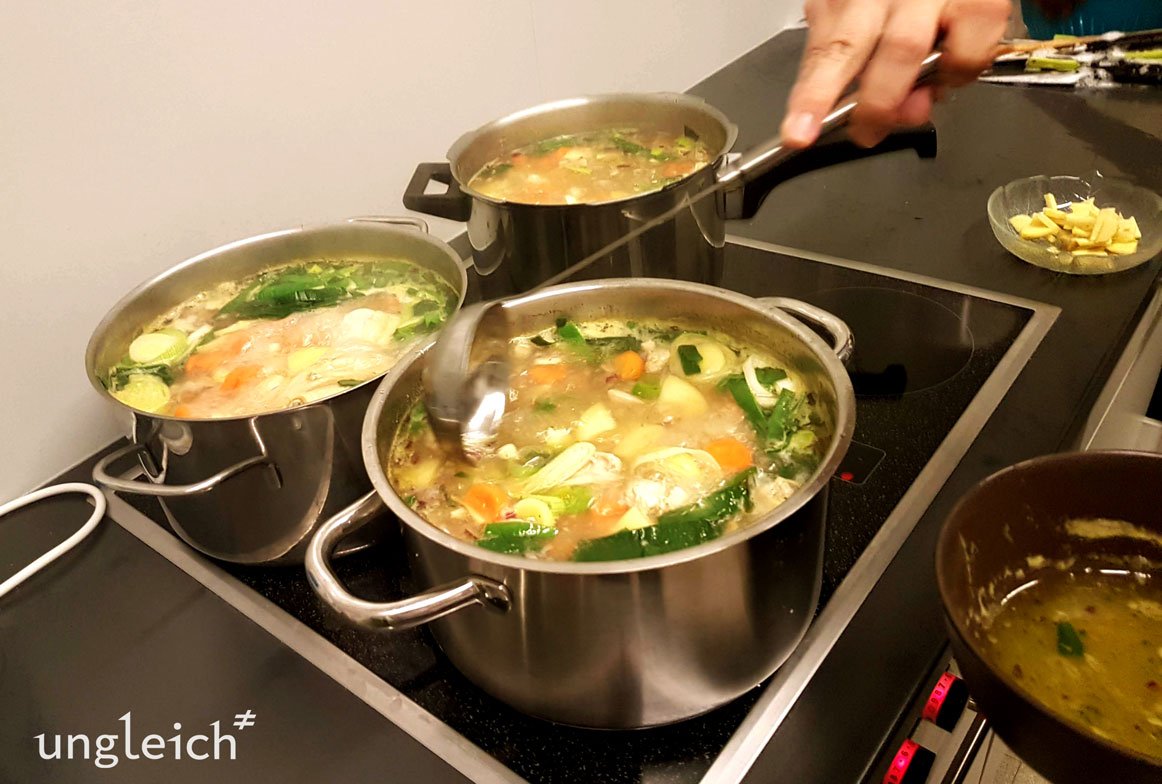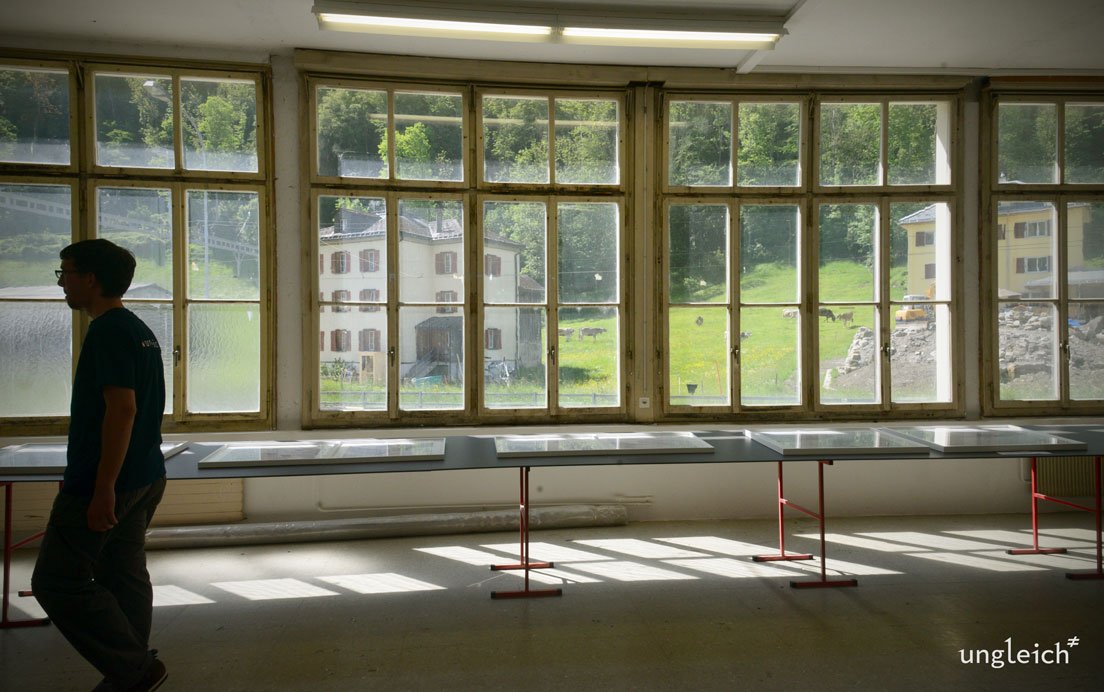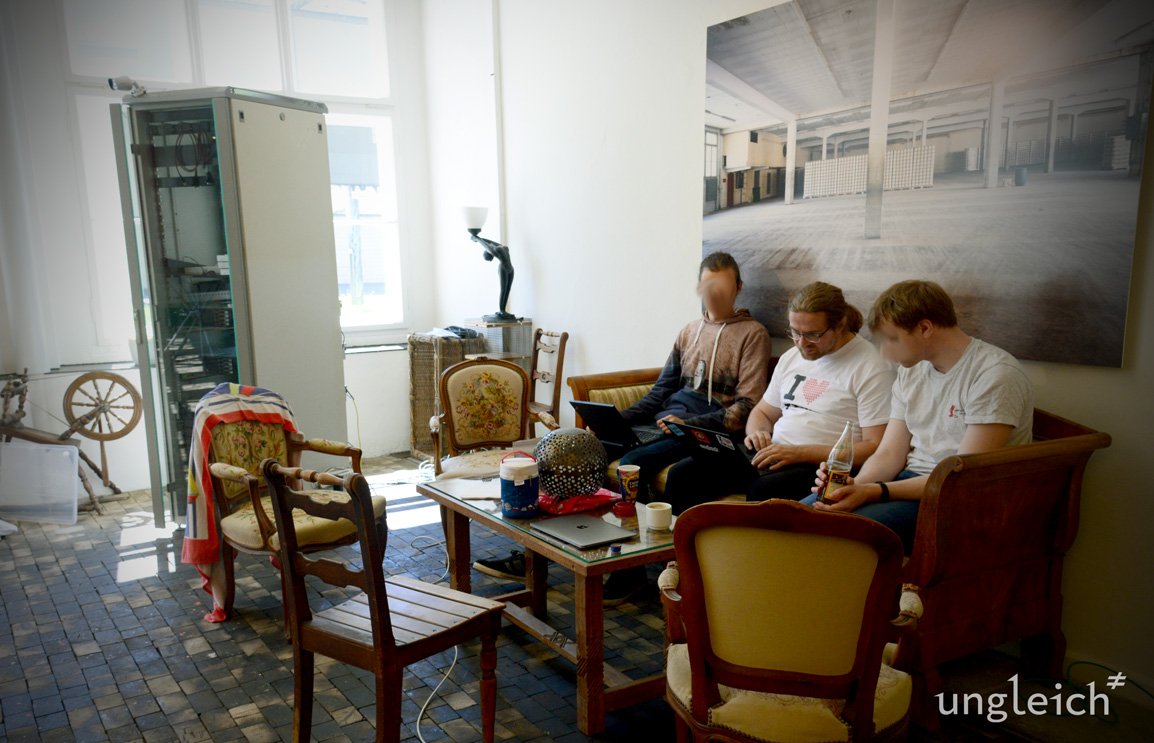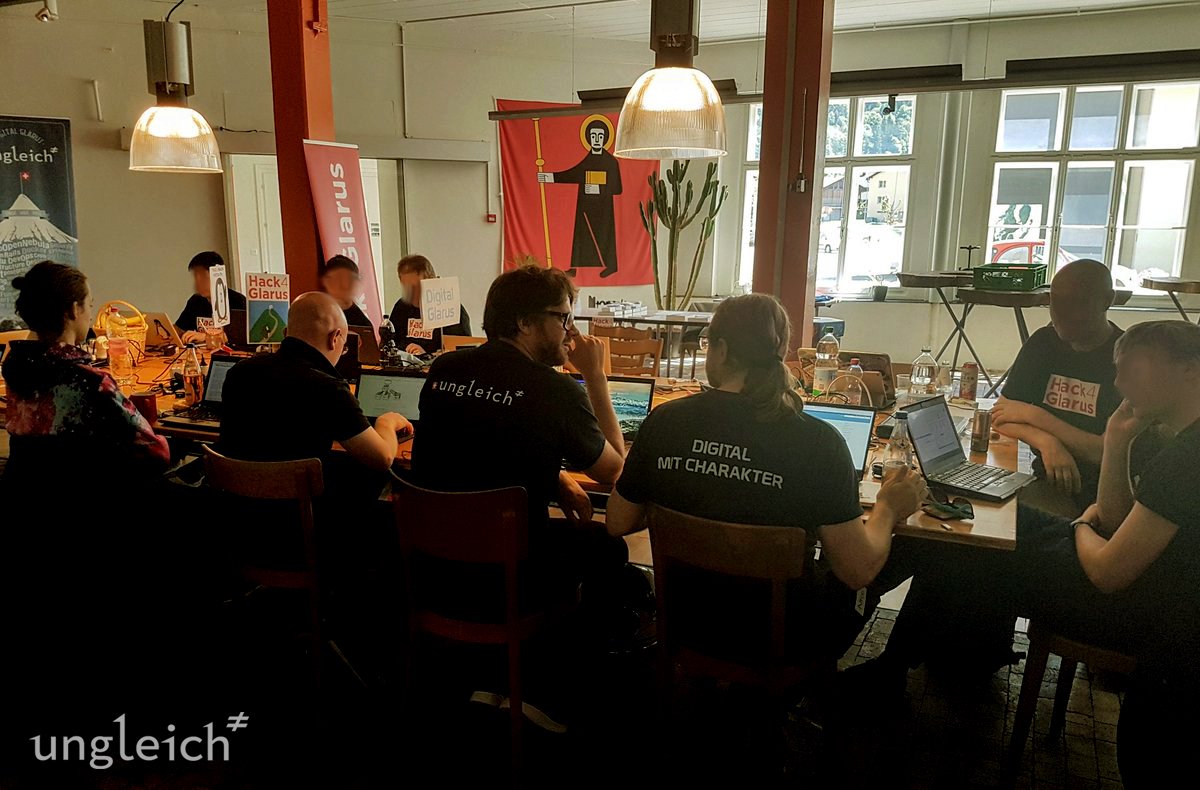 It was wonderful to host brilliant people at our Data Center Light for 42 hours of hacking. We miss our hackers already! But that's what next time is for. Everybody, thank you for making this Hack4Glarus together. See you next time at Hack4Glarus winter edition!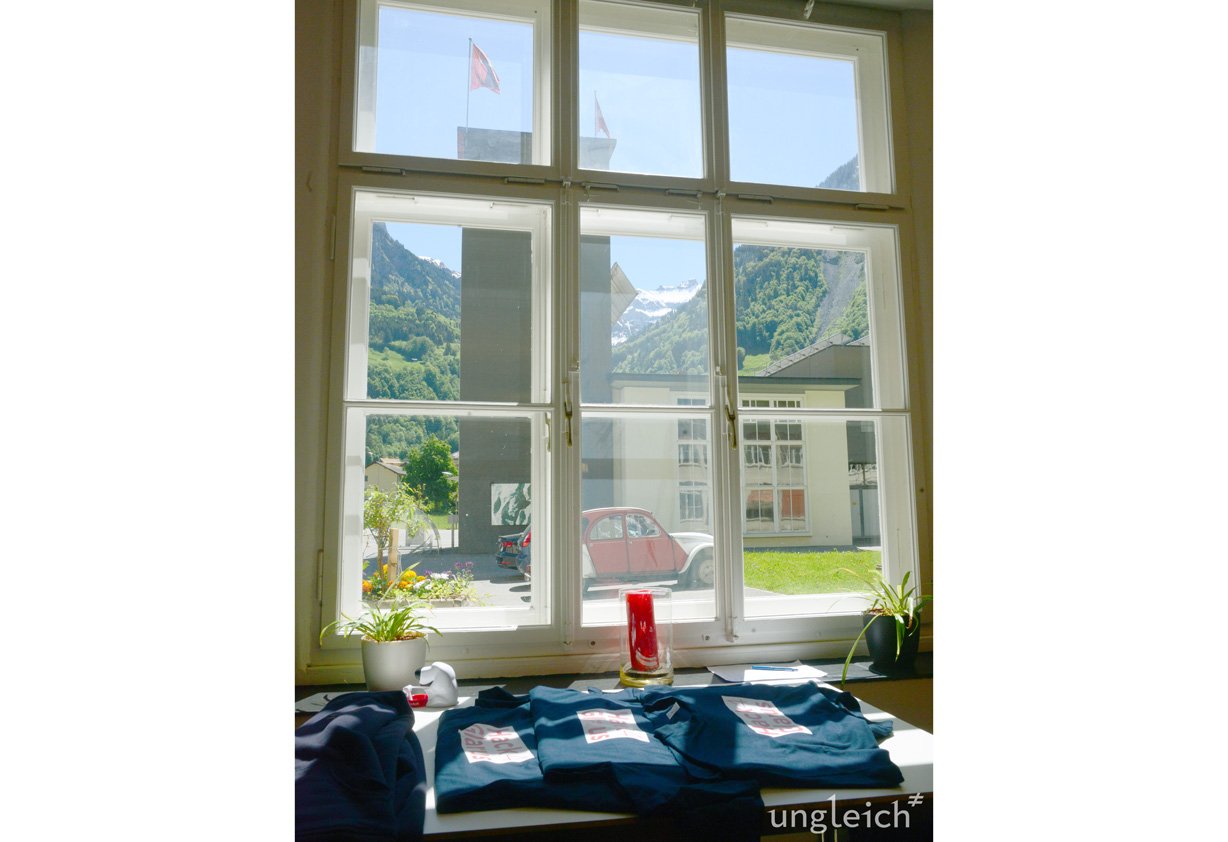 P.S. At every Hack4Glarus we discover great people, and this time no exception. Some of our Hack4Glarus hackers didn't fully make it home... What does that mean? We'll disclose at our next posting! ;)