What does the end of the IPv4 Internet look like? Like a huge crater? Or like a dead end? You might question yourself, when does the IPv4 Internet end? But we ask differently: where does it end?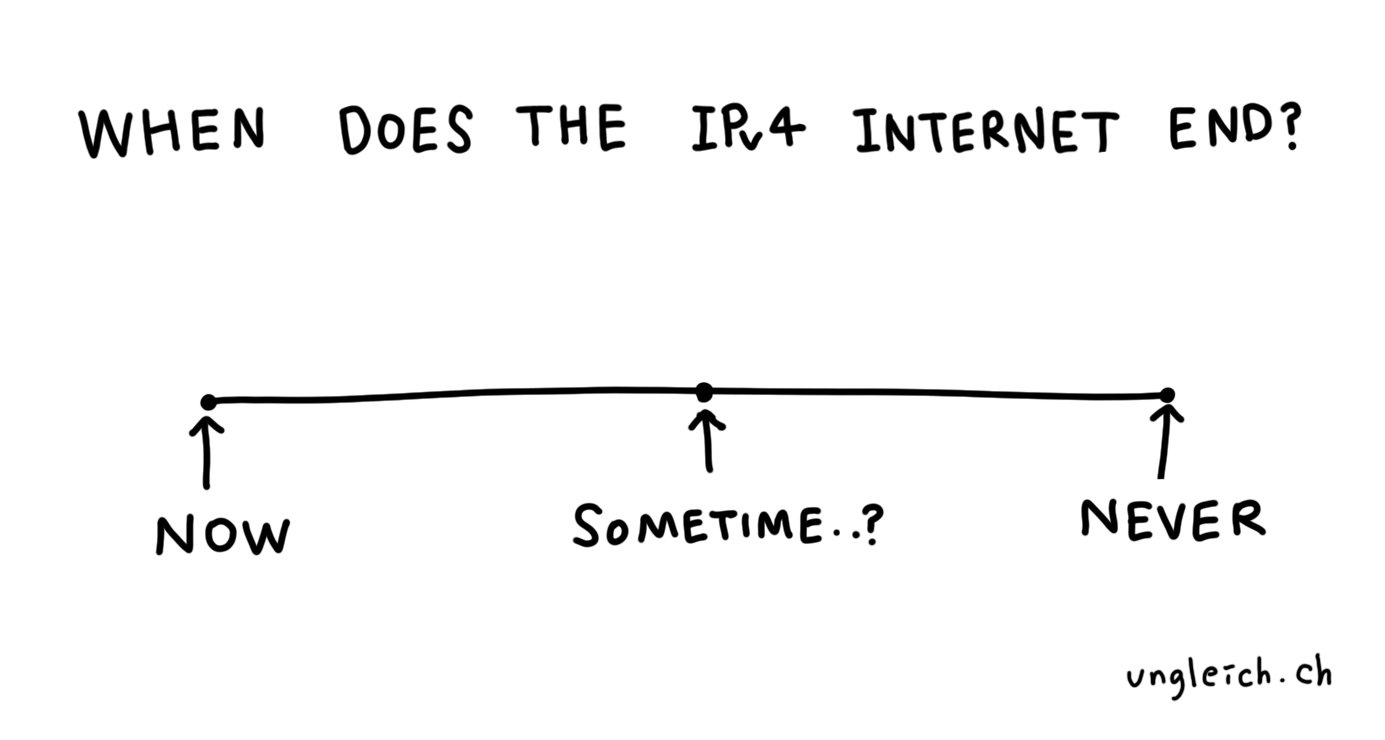 IPv6 only services lead to the end of the IPv4 Internet
We announced it in various places recently, we like IPv6 only services. We even think that IPv6 only services are essential to move users to IPv6. And we are preparing the launch of various IPv6 only services in the near future ourselves. The question is, what to do with the IPv4 users? You don't just want to present them with an error message in the browser.
The IPv4 End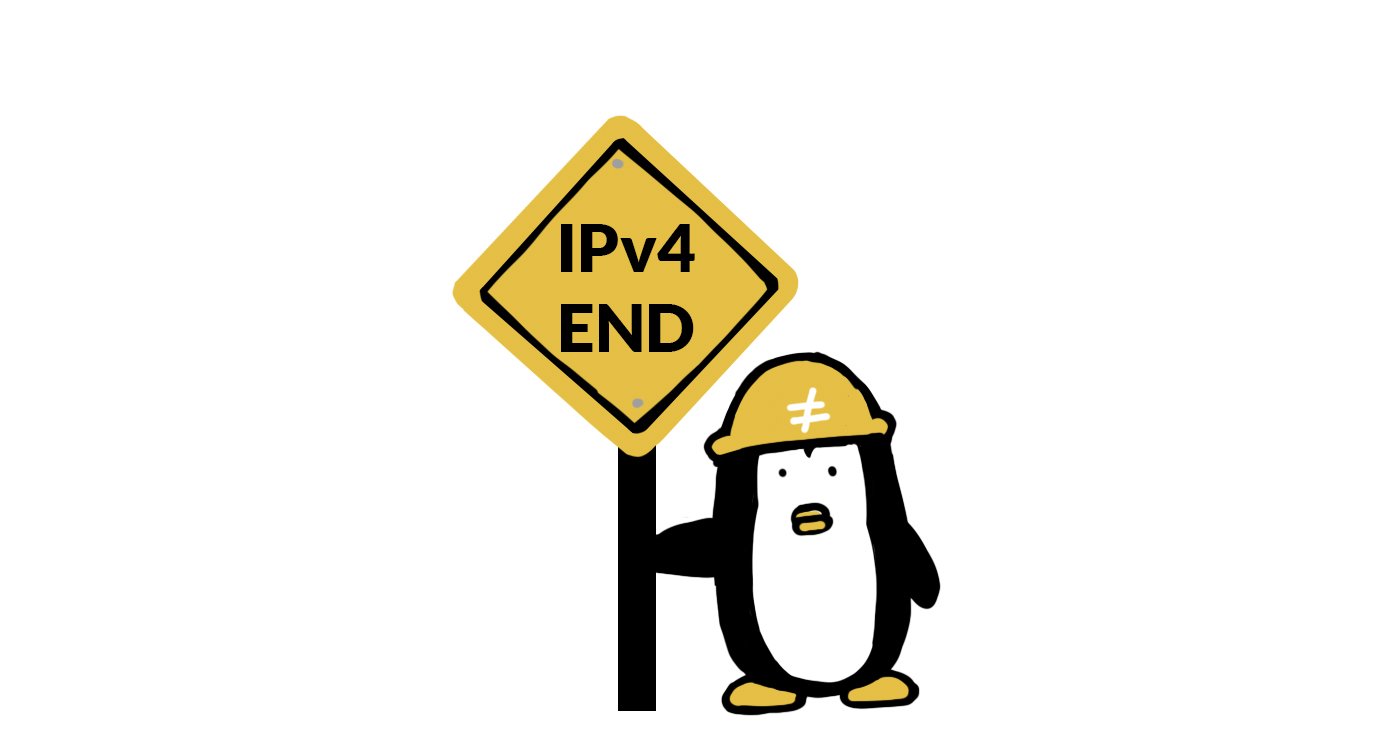 That's where no-ipv4-here.ungleich.ch comes in. The idea is very simple: if you have an IPv6 only service, you can use this website for IPv4 users. The no-ipv4-here website explains to the user that your site is not reachable by IPv4 and explains how to get IPv6.
Once the users have enabled IPv6, they can click a link on no-ipv4-here.ungleich.ch and they will be redirected to your website.
More information about the IPv4 End and related services
The service behind no-ipv4-here is Open Source and can be downloaded from code.ungleich.ch.
Instructions on how to use it for your own IPv6 only service can be found in the Open Infrastructure project.
You can test how an IPv4 only access to ungleich.ch as an IPv6 only service would look like.
On v4-frontend.netiter.com you find a public, free reverse proxy that instead of blocking IPv4 requests, allows you to have IPv4 clients access IPv6 content.
Do you have any suggestions/comments? We love to hear your thoughts!