During our campaign we received many questions on how crowdfunding works. Here check out our answers for the mostly frequently asked questions! Check if you knew all the answers correctly: you might be discovering something new? :)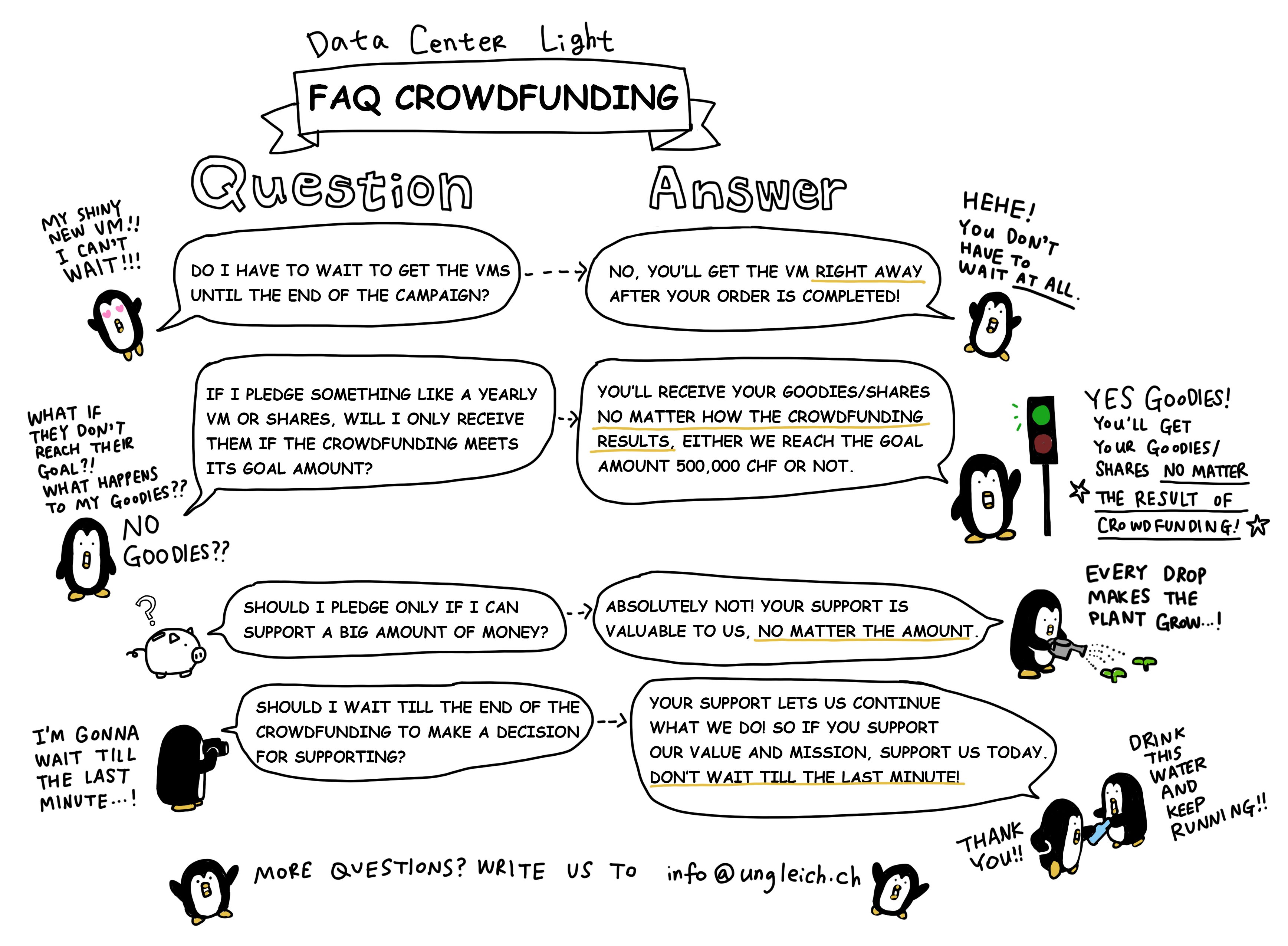 Question Do I have to wait to get the VMs until the end of the campaign?
Answer No, you'll get the VM right away after your order is completed!
Question If I pledge something like a yearly VM or shares, will I only receive them if the crowdfunding meets its goal amount?
Answer You'll receive your goodies or shares no matter how the crowdfunding results, either we reach the goal amount 500,000 CHF or not!
Question Should I pledge only if I can support a big amount of money?
Answer Absolutely not! Your support is valuable to us, no matter the amount!
Question Should I wait till the end of the crowdfunding to make a decision for supporting?
Answer Your support lets us continue what we do! If you support our value and mission, support us today. Don't wait till the last minute!
Only 2 days are left until our crowdfunding ends. Support us now, help us continue building a data center for of the future!