Do you remember the first ever #Hack4Glarus we had last winter? We do. We were in deep snow, our Club Mate was half frozen outside the window, and so were our sandwiches a bit. We had shorter time for daylight but that was okay, because everything was bright white around the valley of Linthal. That was a beautiful time we hold close to our heart.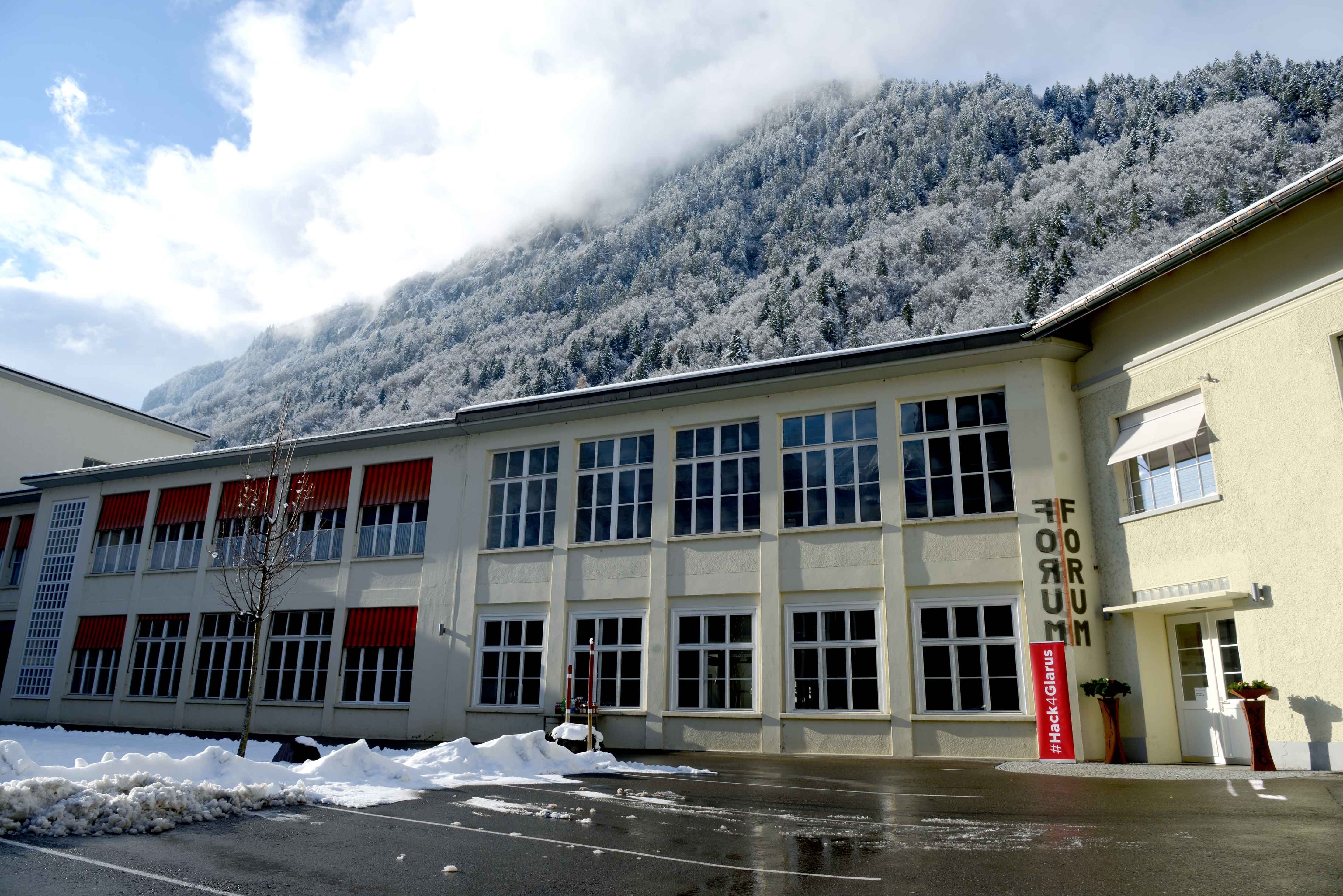 When we like something very much, as a group of enthusiastic people, we want to do it again. So we did. We did it again. Hack4Glarus had a comeback - as a summer edition this time. Good things are rare in life and they are worth being repeated. That's what we believe.
A short stop here. If you don't know what Hack4Glaurs is : it's the hackathon of Glarus, Switzerland. You get to choose a free subject, as long as it is for helping the lives of people of canton Glarus. All you need is your bright idea, and we provide you the best hacking environmen plus food and drink: you hack and hang out with other selected hackers, connect, be inspired, just have a great time.
Some very smart and forward-looking people gathered at the Data Center Light in Linthal last weekend. They stayed for 2 nights, 3 days with their laptops and some funny tech gadgets, and came up with their own projects for improving lives of people in Glarnerland. They slept on the mattresses on the floor in their sleeping bags, cooked their meals together, drank some generous amount of Club Mate, and hacked away. All in lush green of mountains. In the meantime, friendships developed. For the second time around, it was Hack4Glarus Summer Edition! For those of you who missed to join, or all of us who want to relive the great moments, here is our recap.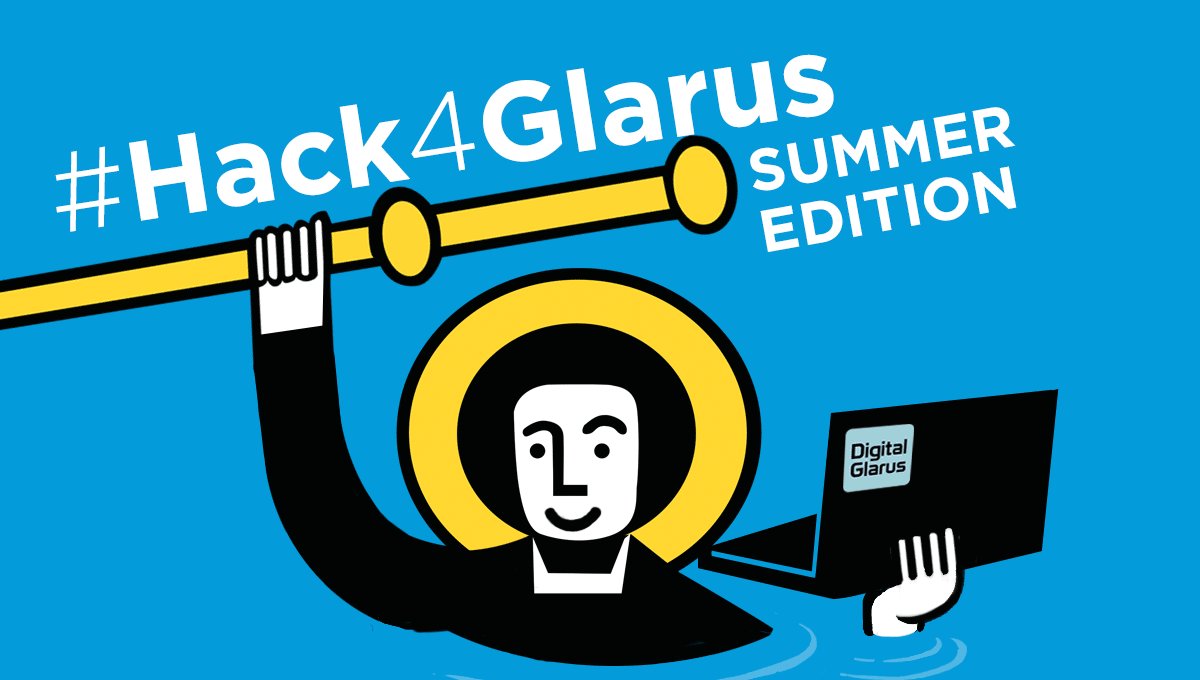 This time we had the theme of IPv6, which we also deeply believe in for the future of everyone who are not giant monopolists. (To read further on why we believe that IPv6 is the future, read our blog post "Why you need IPv6")
So we designed our own super cool IPv6 stickers - see how the heart is made of tiny ungleich(≠) signs? Is that super cool or what. And of course, Hack4Glarus stickers.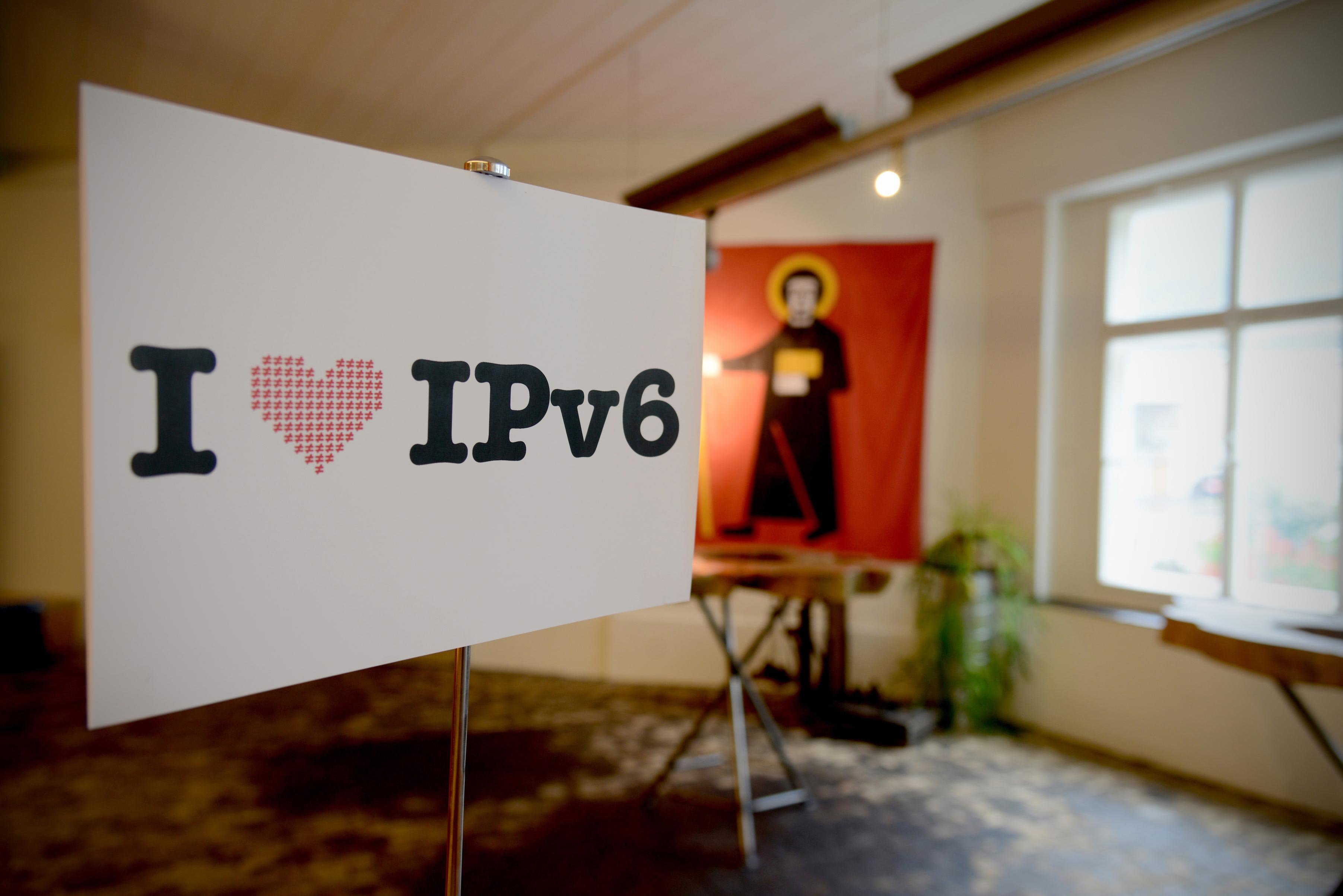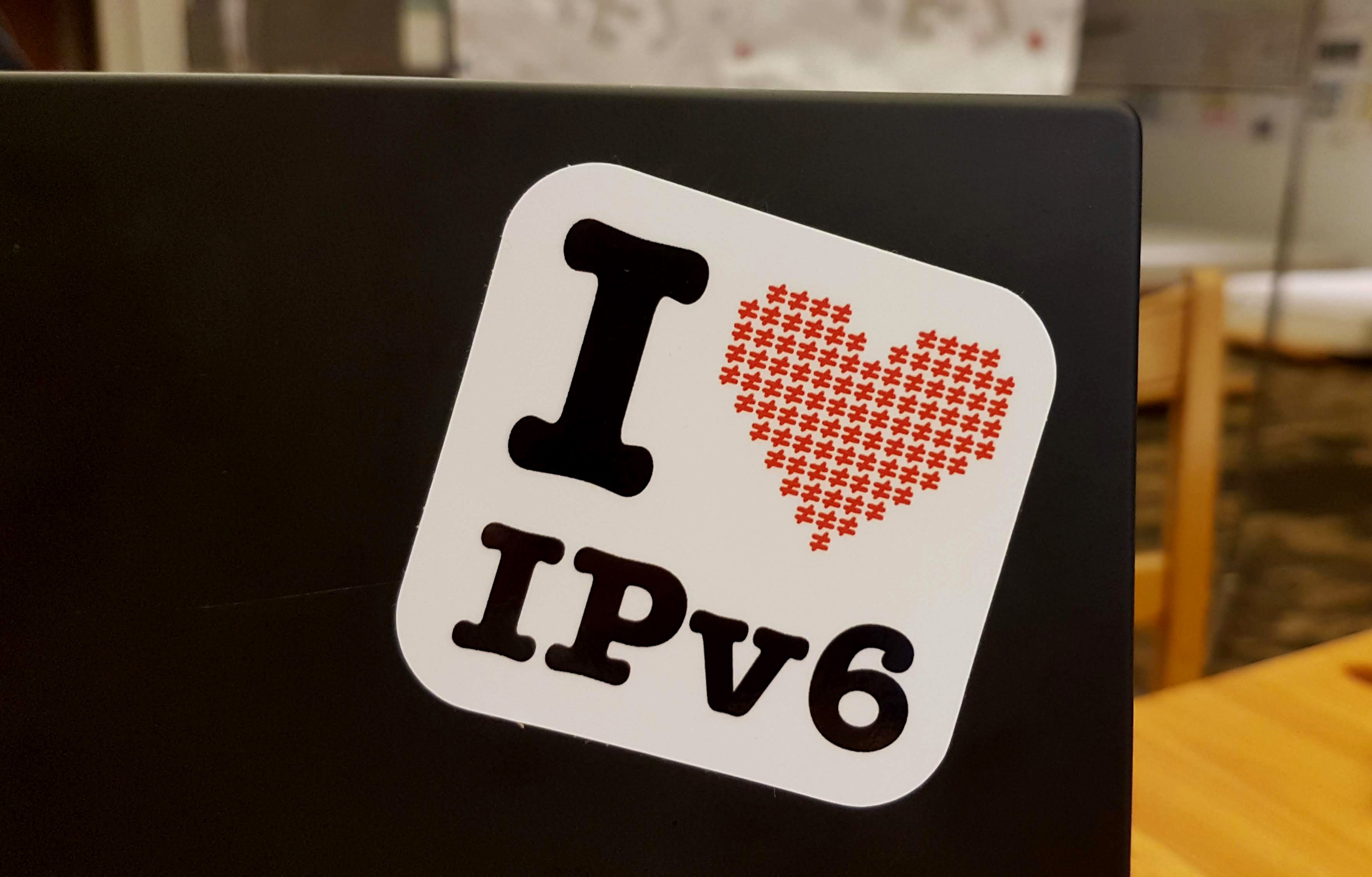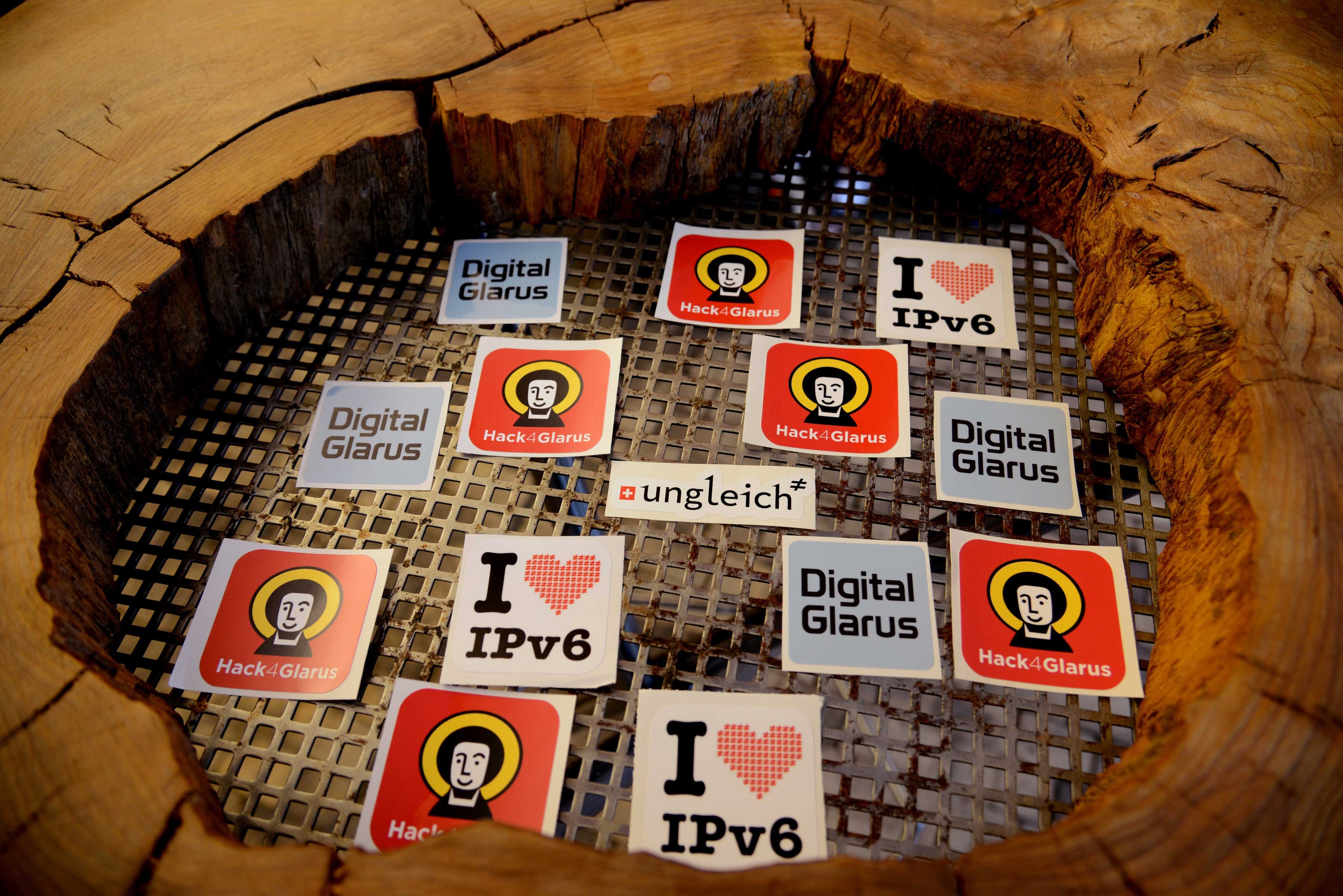 Our selected participants, many of them were returning members from our first #Hack4Glarus last winter. Everytime a new person entered our hall there was hearty laughter of recognition and that "Ah, it's you!" followed by beam of smiles on everybody's face. We must admit, that brought huge joy and pride to team ungleich, for bringing this brilliant group of people from all over the world together to one place.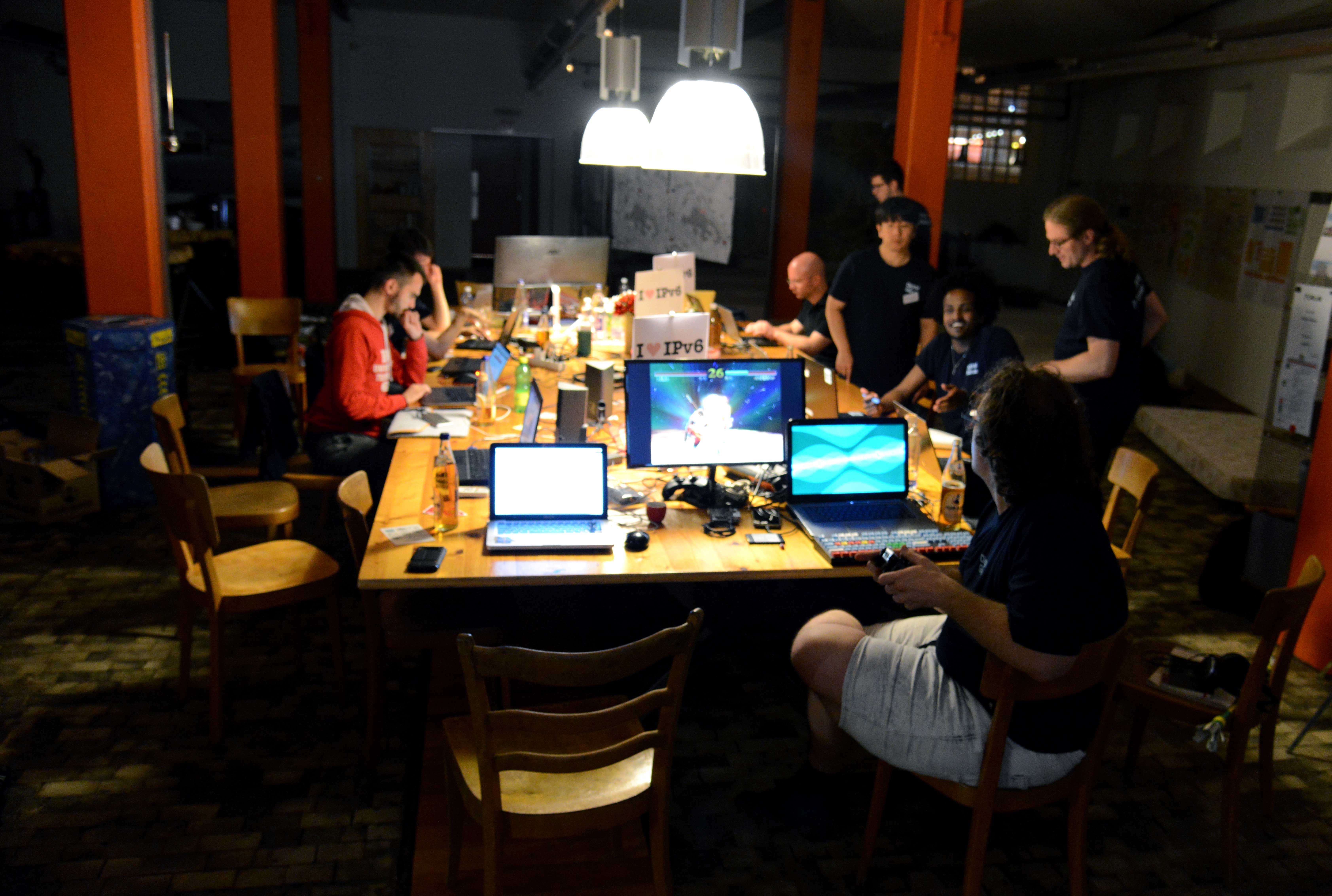 We had participants with a variety of interest and expertise. Johannes from FreeBSD, Philipp from OpenBSD, Sven and Stefanos from Reicast (Sega emulator), who by the way brought a bunch of cool gadgets (read toys) and a real console which fascinated everyone, Dominique and Michelle who brought the idea of a new, radical community building in Glarnerland, Marvin and Andrés who realised automated temperature monitor for Data Center Light, the first and only datacenter in canton Glarus.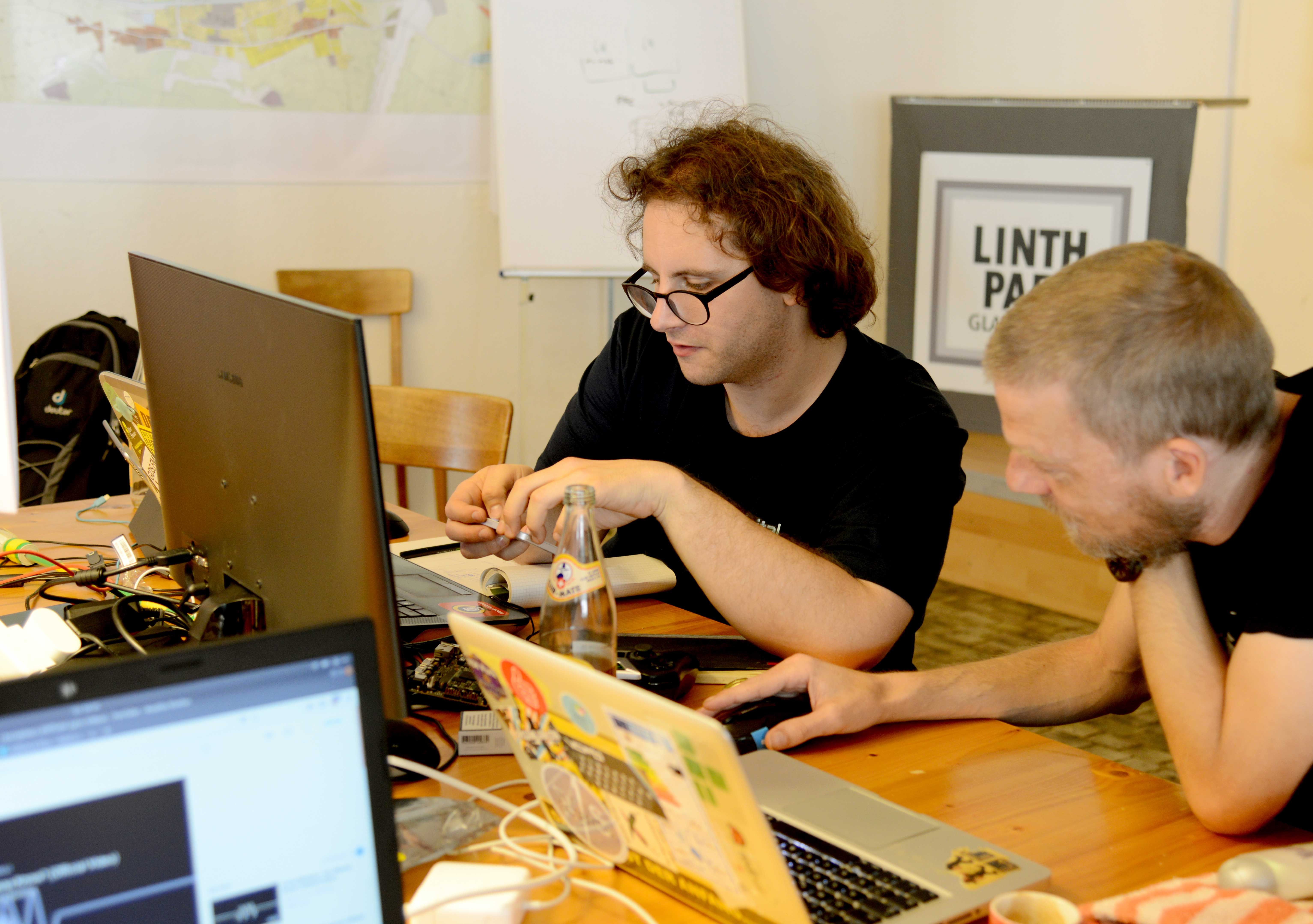 Talking about Data Center Light, Philipp did a really cool project of supporting OpenBSD on OpenNebula. Our Dominique from team ungleich worked on Prometheus monitoring, and Andrés had a project for our beloved subject, IPv6 proxy.

We do have awesome bike ways in Glarnerland, but Lukas from Zürich was the one who actually came by bicycle. He impressed all of us by coming all the way from Zürich to Linthal, which took 4 hours, involving 2 flat tires. Kudos, Lukas! 
About distance though, one person who came from the furthest was Jinguk, and he came all the way from South Korea to participate in Hack4Glarus, and he joined team ungleich for working on Prometheus monitoring for Data Center Light. With 8 hours time difference plus some minor details like real job situation, the rest of his team in Seoul could not physically come to Linthal, but they joined via our livestream installed at the venue.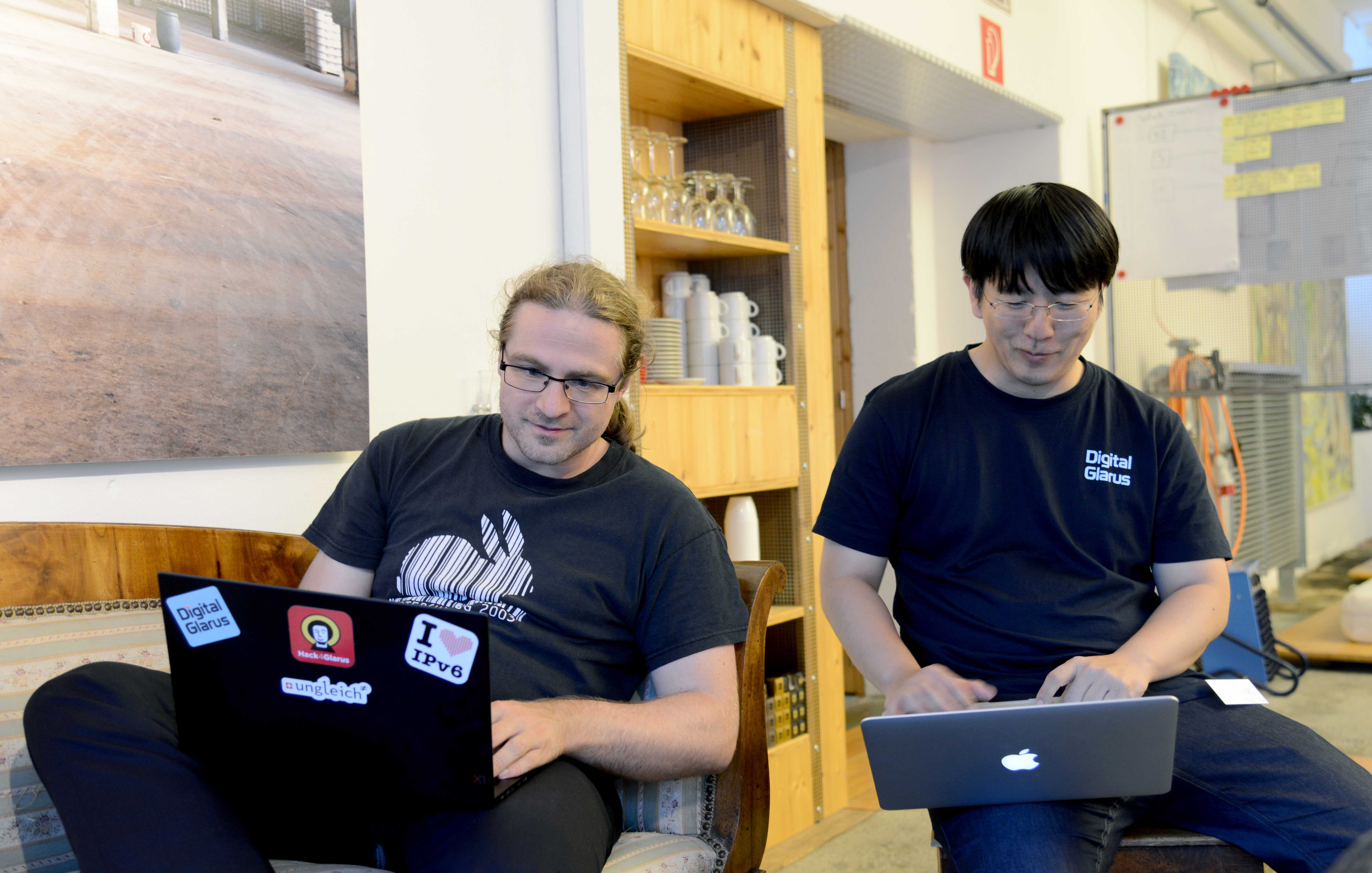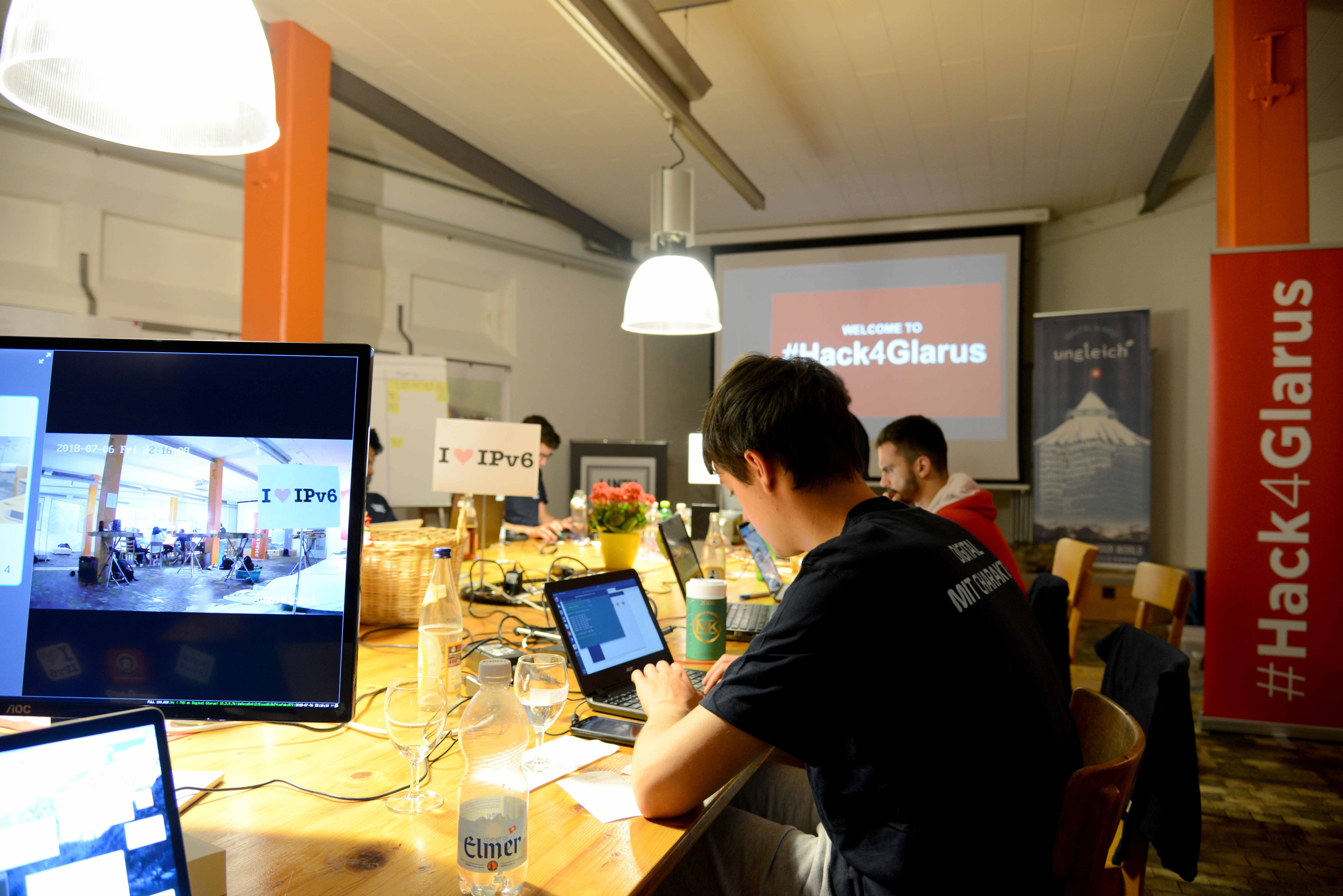 Martin, the brother of Jan from "The Nanos," the boy-band (Jan, Samuel and Marvin) of our last Hack4Glarus who worked on Nanobeam project also joined us. We love the fact that our participants not only came back themselves, but brought their family and friends with them, it feels like our event is becoming sort of a cozy exntended family where everybody is nicely connected to each other.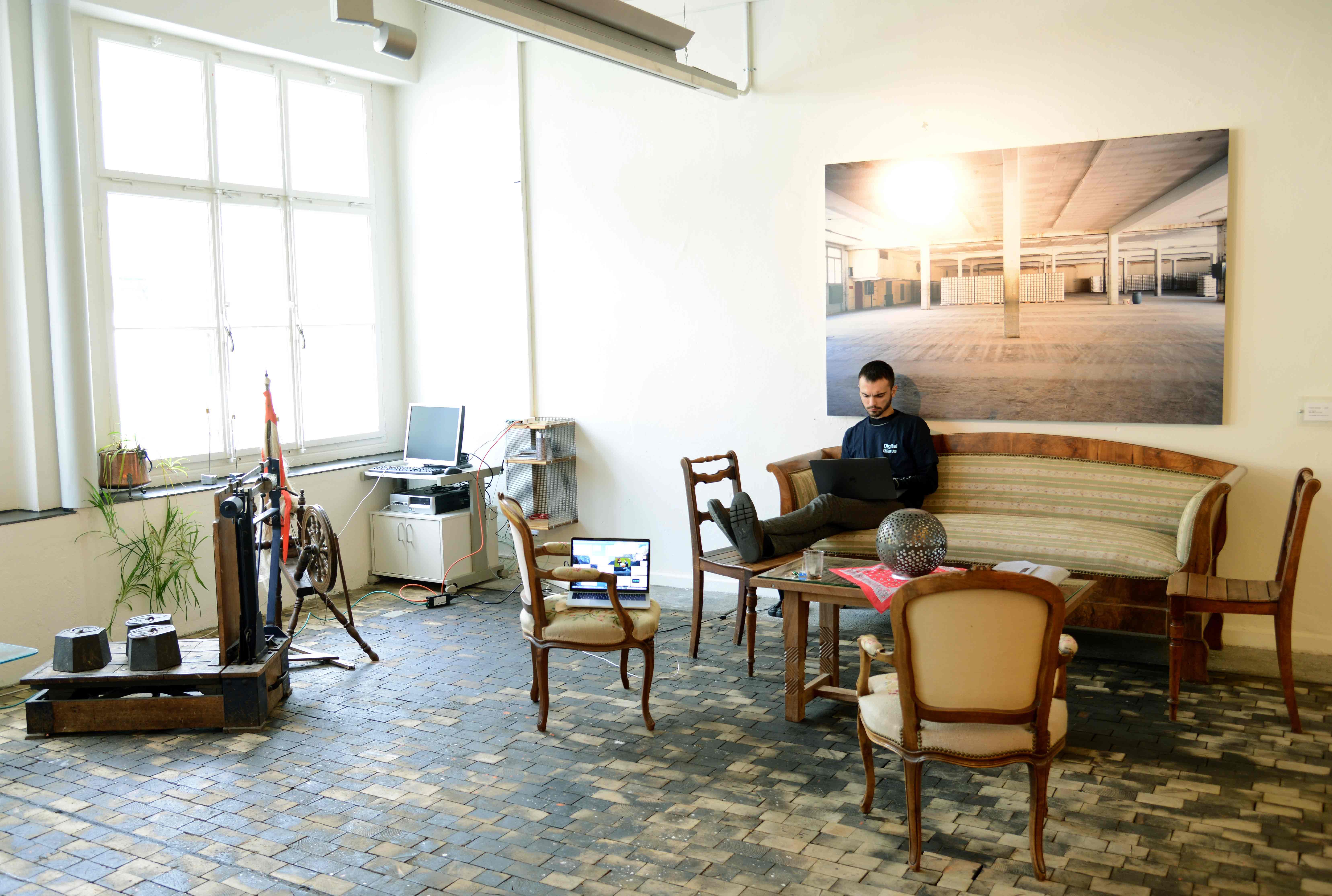 On day 1 of Hack4Glarus we had some of those pretty, mellow clouds hanging on the mountains, and some sprinkles of rain in the evening, but day 2 and day 3 were gloriously sunny at Linthal. A perfect weather for, say, having discussions on the grass, or, having a tour of our Data Center Light.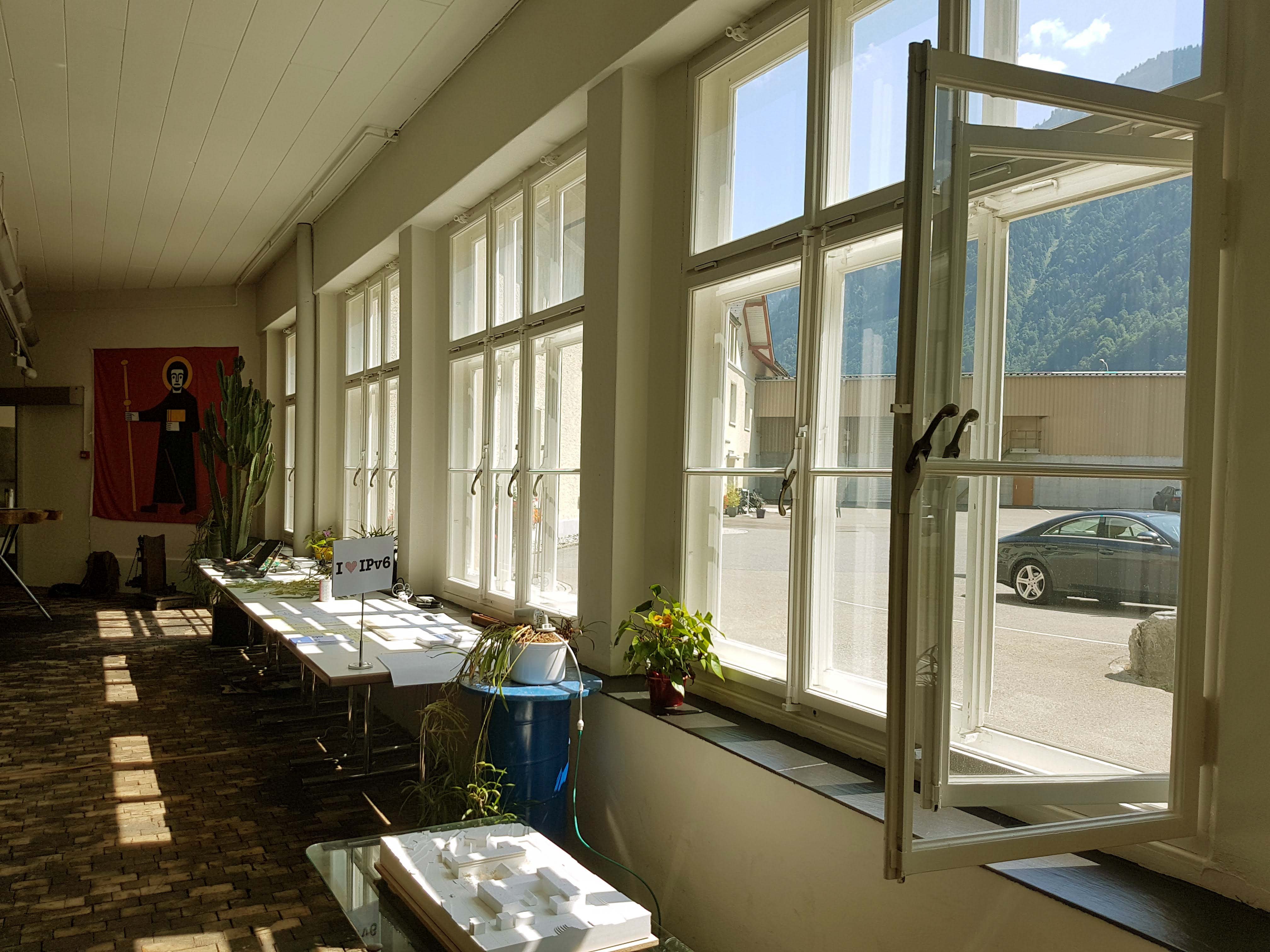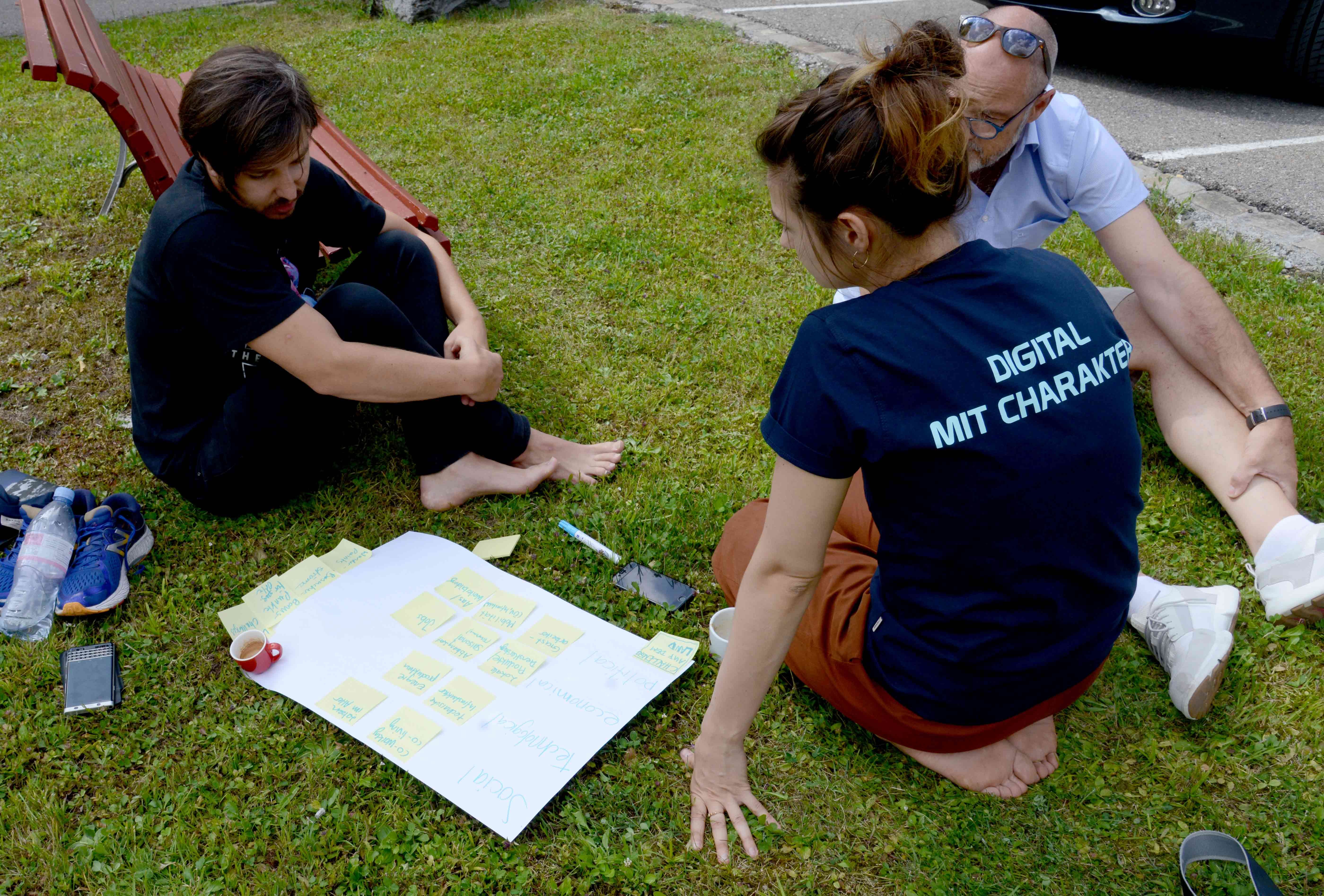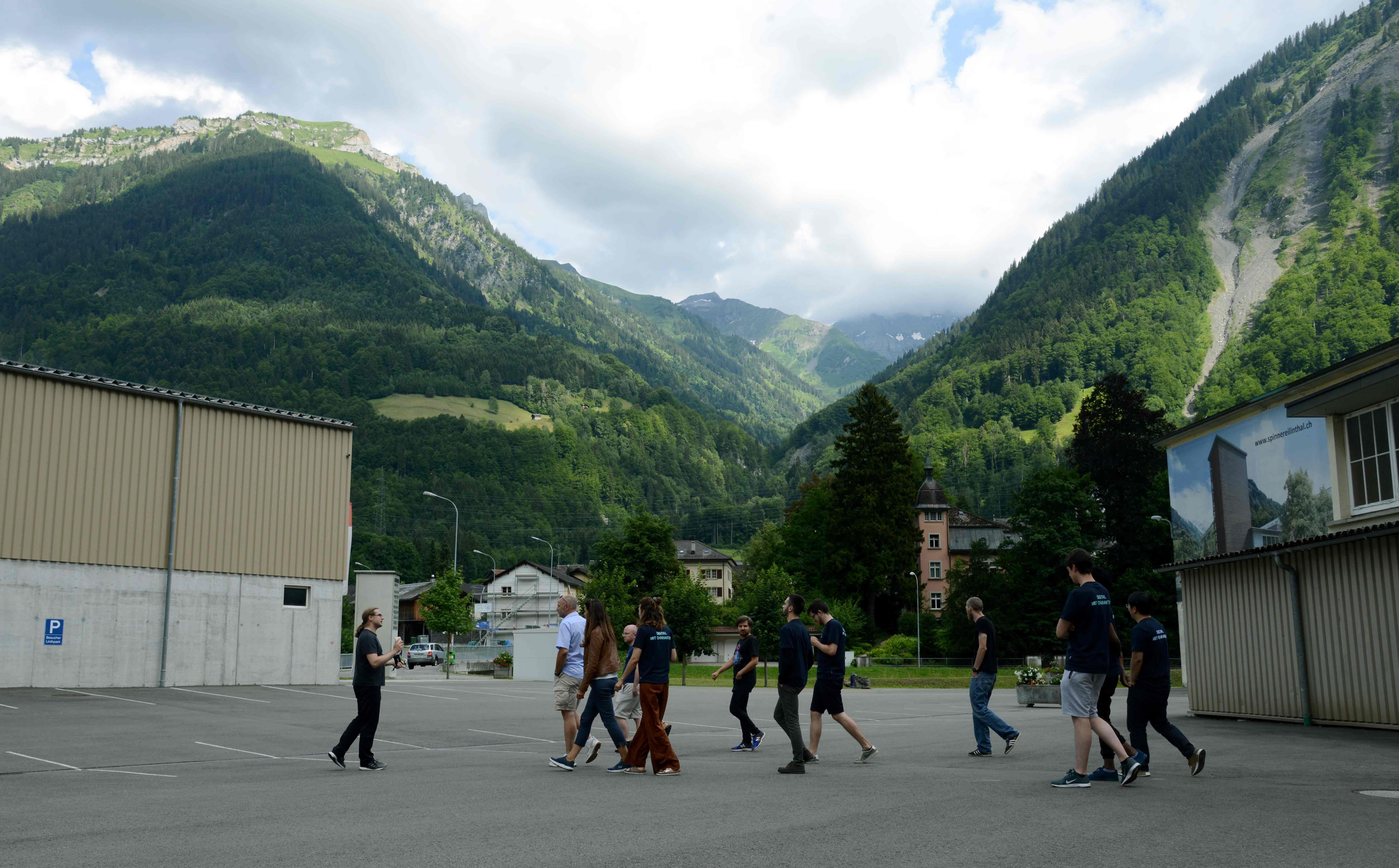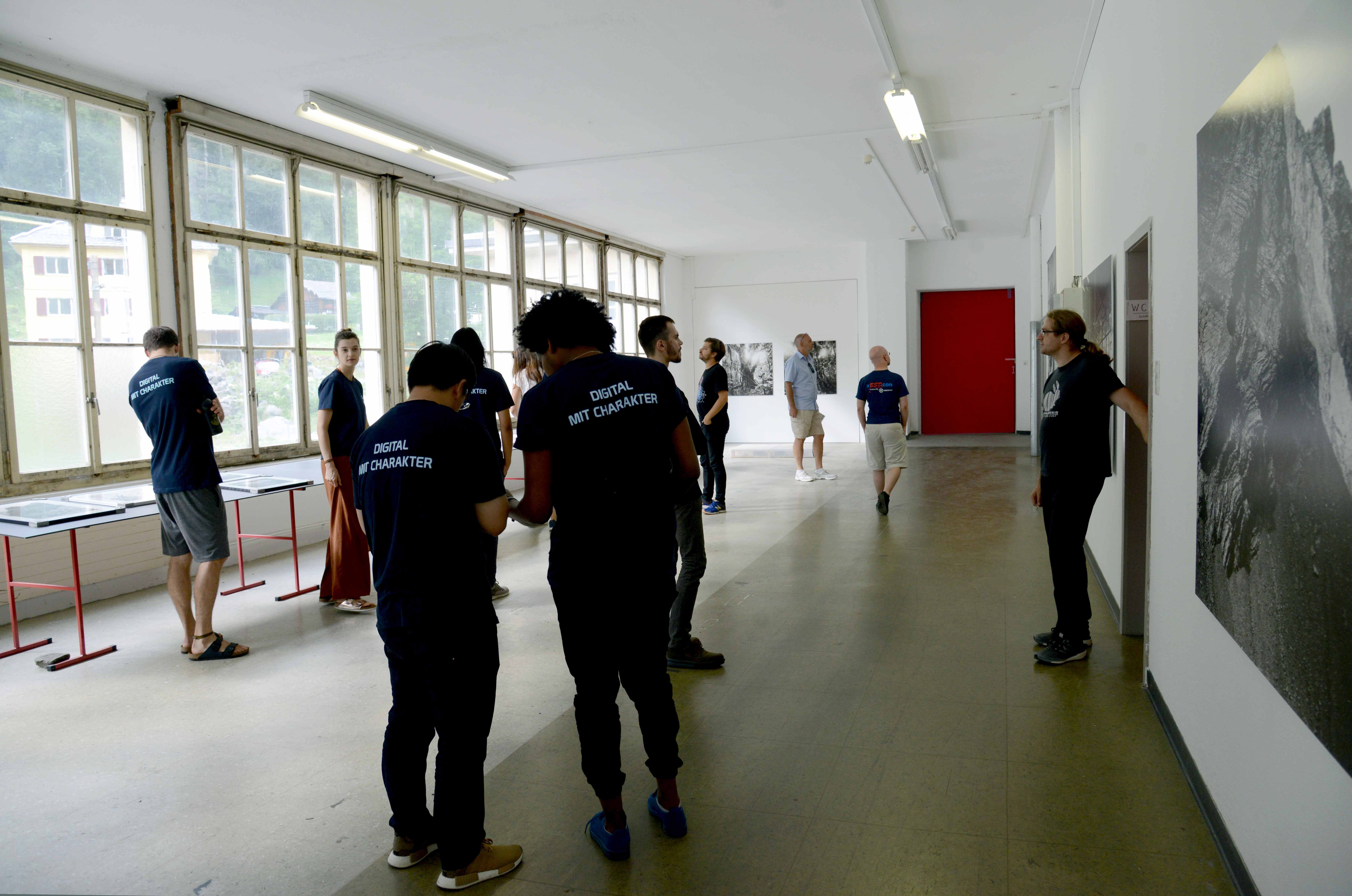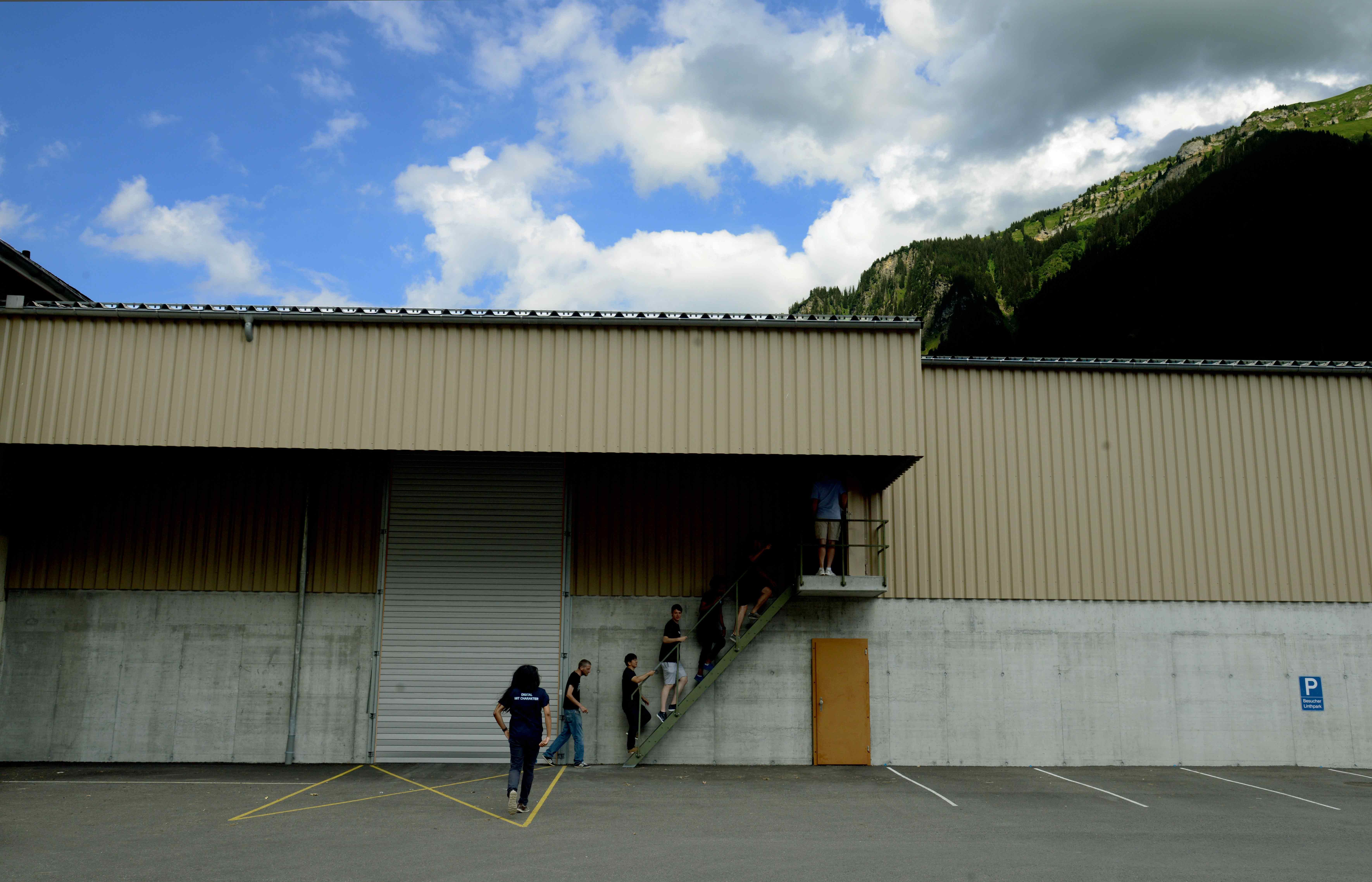 We did not have official outdoor activities planned this time, but some of our hackers went for a dip in the nearby waterfall and Klöntalersee for cooling down much heated heads after hours of hacking.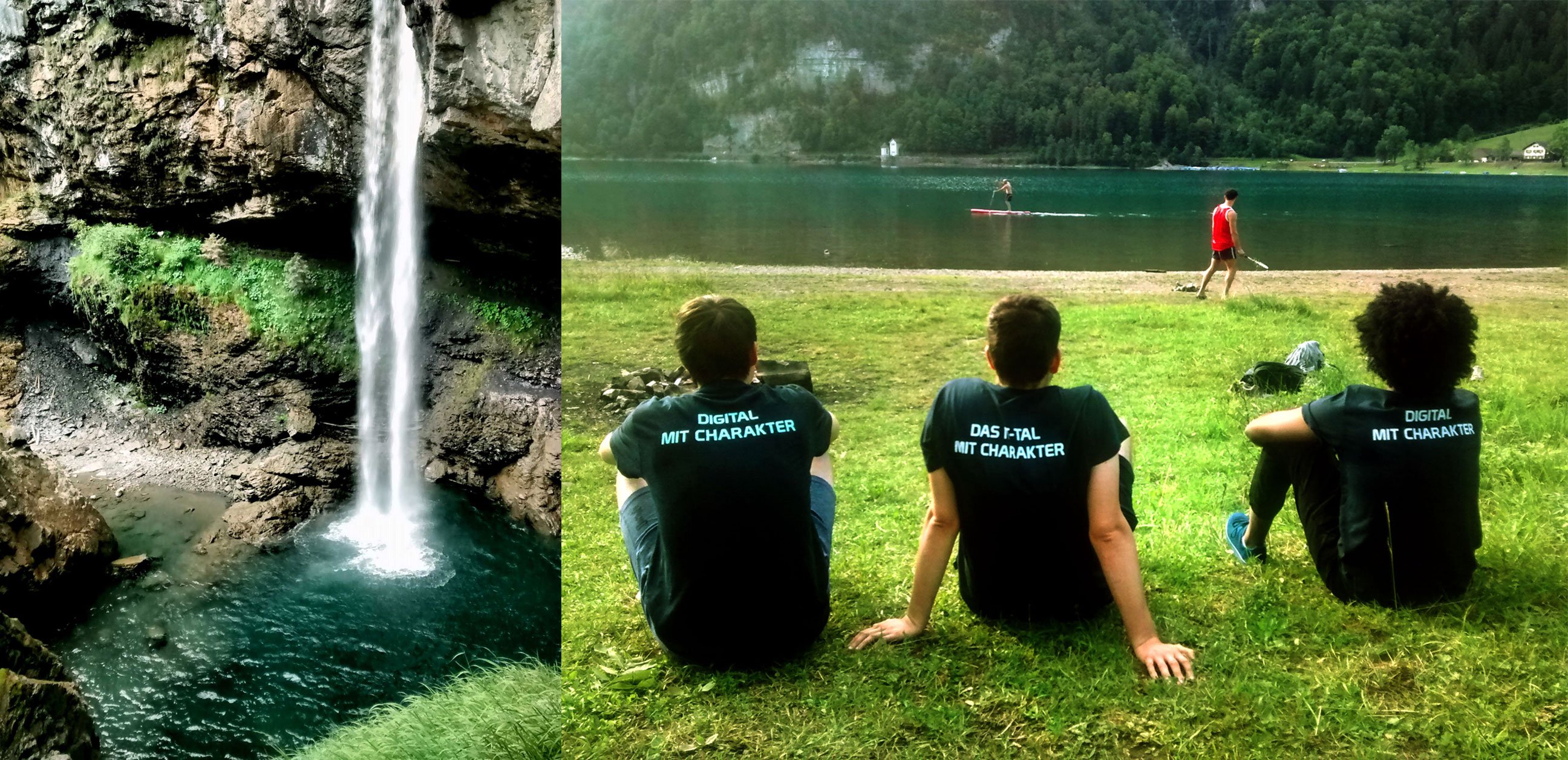 Photo above: courtesy of Andrés. The photographer of Hack4Glarus was not invited to this men-only swimming session, but was cordially offered to look at their nice photos afterwards. Thanks, gentlemen.
From the arrival of the first participant to the final presentation of each projects, time flew so fast at Hack4Glarus. Guess that's how it is when you enjoy something very much, and that's probably why we wanted to do it again for the summer edition. 
Here are some food pictures from Hack4Glarus, and the kitchen where everybody helped making healthy food for all.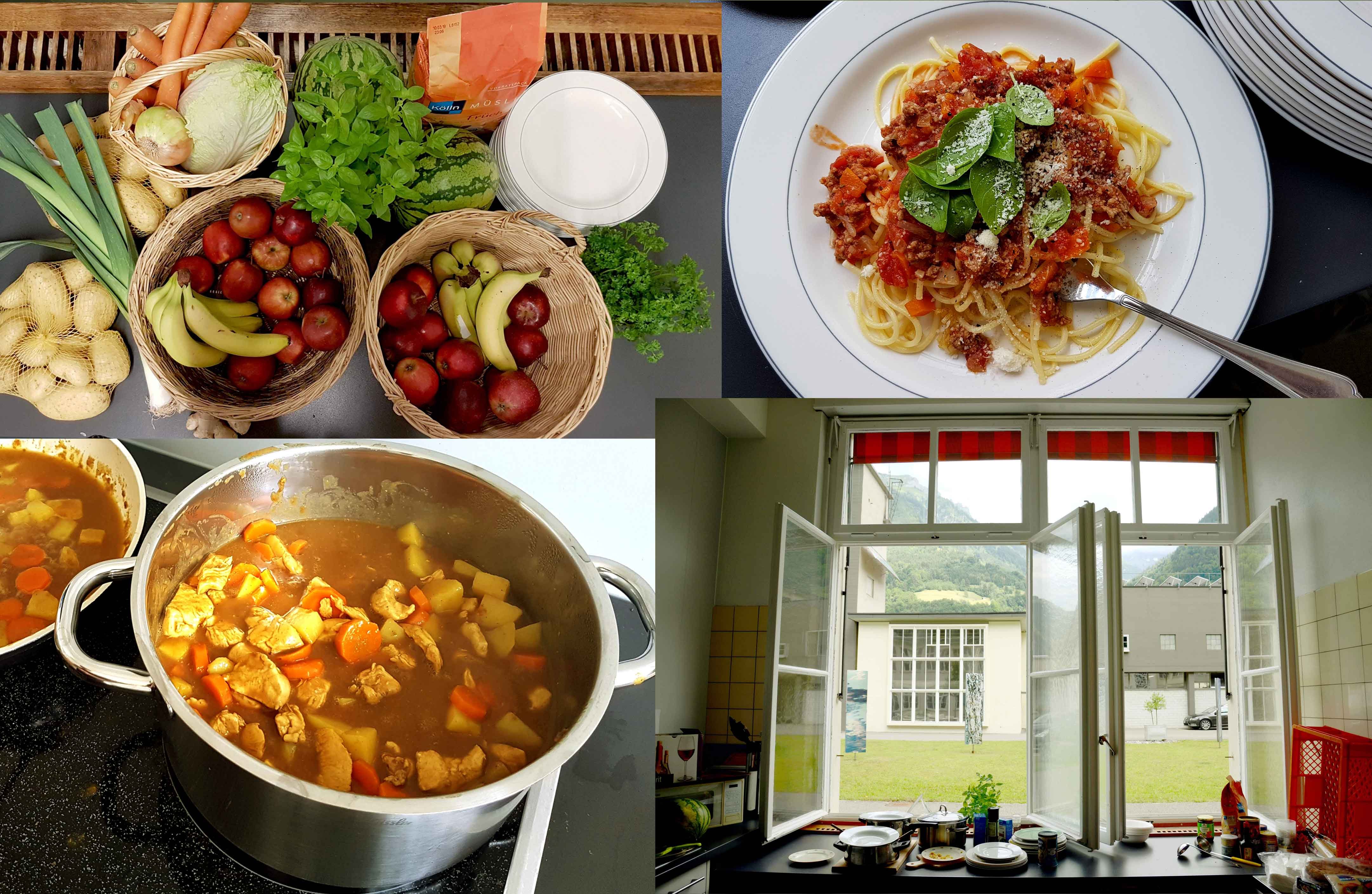 And, some scenes from the final presentation. Samuel from team ungleich made us all proud by his learning on Ceph. Dominique, our star jazz drummer of Five Past Eight, came to stage this time without his musical instruments. Our long time friend and supporter of project Digital Glarus, another Dominique, brought the product of much heated discussion of community building at Glarnerland, co-presented with Nico.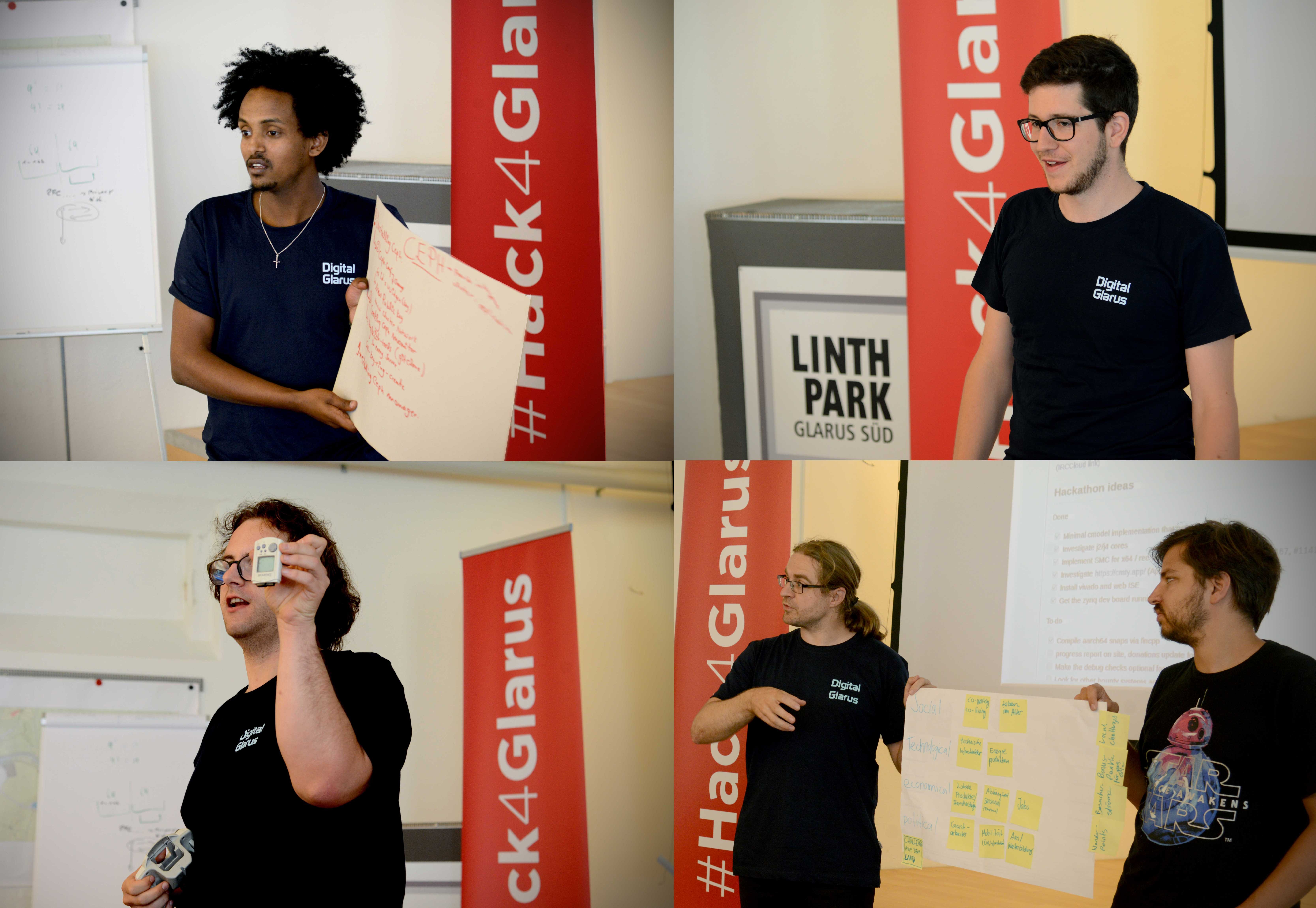 And here we go, finally the group picture we missed to take at our last Hack4Glarus!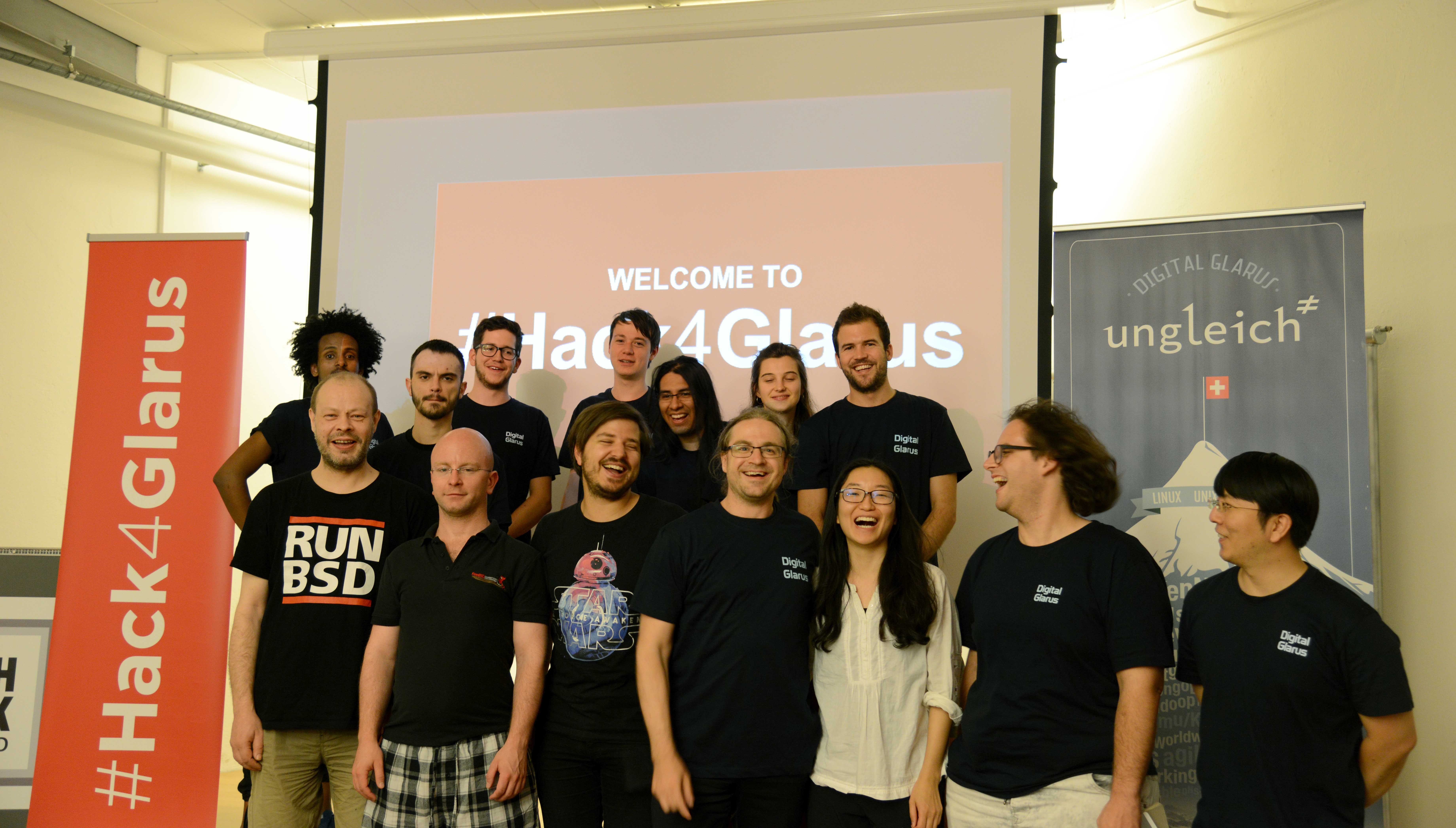 It was a fantastic time for us, team ungleich. To be able to connect with such bright and like-minded people coming from everywhere. And more than anything, it was a real privilege to witness genuine friendships being born amongst our participants. We would like to thank our brilliant hackers once again, for coming to Hack4Glarus and making this event so throughly enjoyable and inspiring. Thank you! 
So. We might do this again? See you all again at the next round*!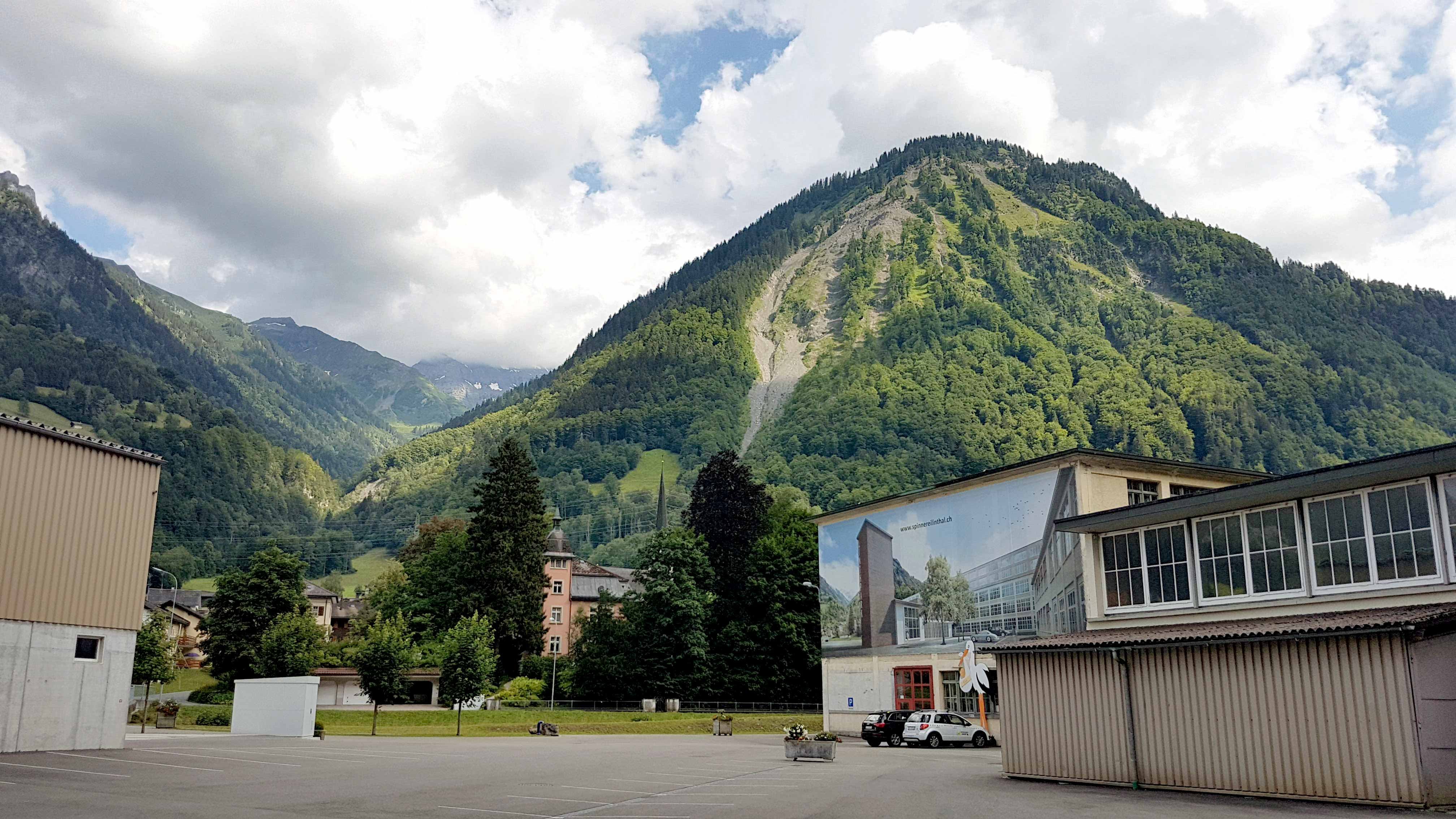 *If you have read this far and thinking <<hmm that looks like a lot of fun, but I missed to join...>>, you can check our Hack4Glarus website and our Twitter for updates on the next event. Rumor has it that it'll be in winter.** :) 
**While this post was still being created, we learnt that our crazy leader, Nico, already announced our next Hack4Glarus on our meetup. So yes, it will be really this winter!