Hello dear friends and supporters of ungleich and Digital Glarus!
Today we'd like to introduce our club, Digitale Bildung ungleich. The club was founded some months ago back in April with the support of our team ungleich.
Ever since we started the project Digital Glarus, we've met many people who supported us in various ways. Many of them were already insiders of IT industry such as developers and entrepreneuers, however there were also a lot of people who were not very familiar with IT and digital things, although they were aware of its ever-growing importance in daily life and business. Many people told us that they want to learn how some parts of IT work and want to use them, but are not sure how to.  
That's when we realised that it's time to start a learning club in our coworking space. Wouldn't it be great when people can get together regularly and help each other in reaching their goals? This would allow people easier access and more motivation for learning IT. 
Anybody who has interest in learning(or teaching) is welcome to join our club. We meet twice a week and help out each other in digital or IT stuffs: the stuffs ranging from making really cool computer games for kids to basic server configuration. Our club members are there at Digital Chalet for helping out in solving problems or giving hints in finding solutions.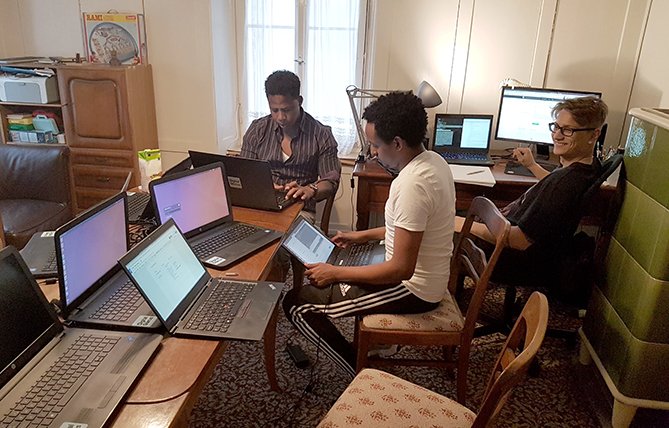 This is a non-profit club and members are there voluntarily. We encourage creativity and freedom in learning, so you're welcome to join with your personal IT projects. The magic of clubs and coworking spaces are that many times the hardest challenges get solved magically just by talking to somebody sitting next to you.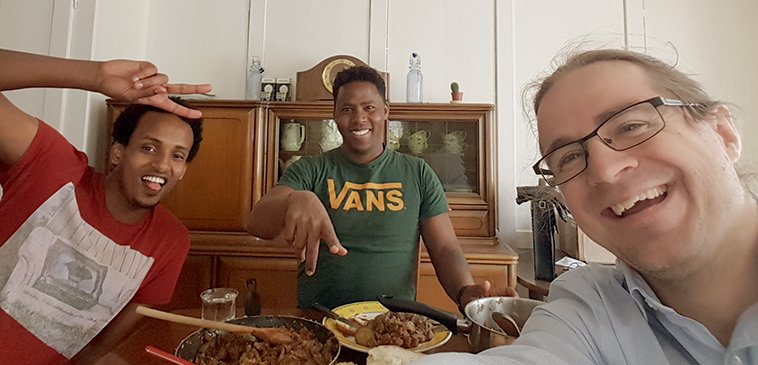 What is Digitale Bildung ungleich?
We're a club which offers an easy access to IT learning to everybody who's interested. 
What is digitale Bildung?
We learn and teach each other different subjects around computer. For example, how to write texts, how to make a table in html and even how to create a simple website. For the advanced we offer Linux courses.
How can I participate?
Write us an email to digitalebildung@ungleich.ch , or call us by the number +41 55 505 6266. 
Who can be a member? 
Anybody who wants to learn IT!
How much does it cost?
Membership costs 40CHF per month. 
Where can I find more information on the club?
Checkout digitalebildung.ungleich.ch
Where do I find the club?
We meet at Digital Chalet in Schwanden. The address is In der Au 7, 8762 Schwanden. 
When does it happen? 
The meeting happens on every Monday and Friday evening from 18:15-20:15. Please contact us either by email or by phone before coming!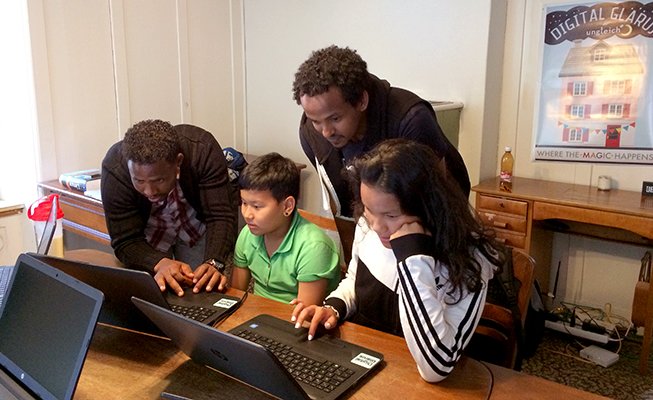 Above: Our Samuel teaching the young club members how to make a computer game.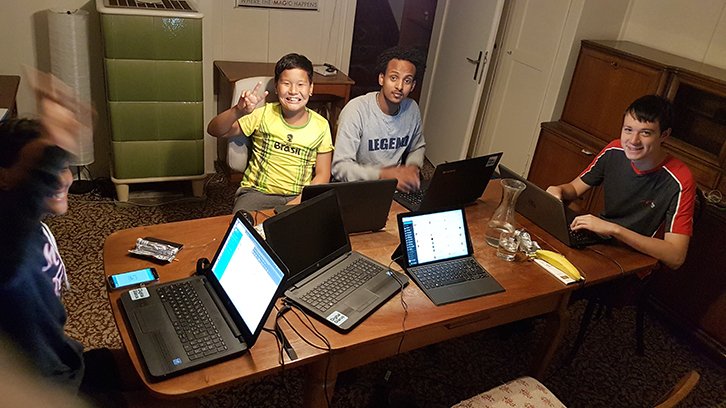 So we hope to see many of you at our club soon!